It's Return of the Helper Cat! Zapper makes her presence known, and I need to wash my microphone. I talk about the Groundhog Day quilt I'm making, little green men, magazine clean-outs, and some feedback I'm soliciting.
**DOOT DOOT DOOT**BREAKING NEWS**
I had to take my daughter to her 5 year check up this afternoon, so I'll get my links and pictures posted this evening. Sorry about the delay. The good news is, I kept her alive another year! Sadly, another houseplant bit the dust in that year. I'd still call it a win.
Crisis Averted! Here's the show notes:
The Marketplace: Handwork of India project info can be found
here
. And here are the blocks I made from my scraps (I made two of the one on the left):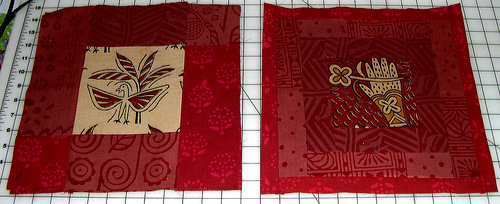 Here's my Saturday Sampler block from
Tiny Stitches
: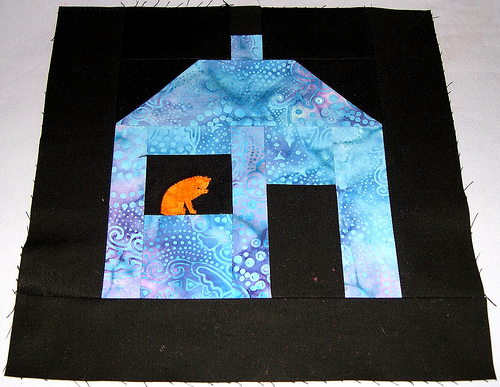 Groundhog Day blocks from the
Random Reflections
pattern: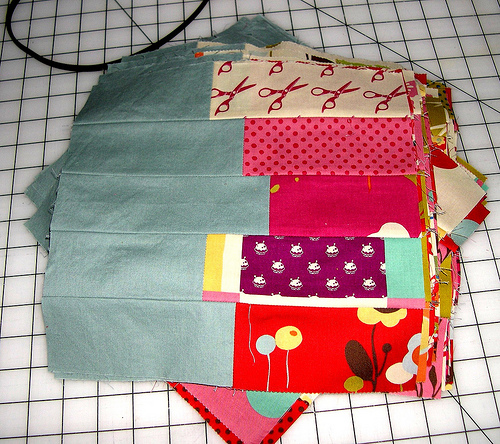 The polls I mentioned are on the sidebar to the left. I'll have a picture of the hankie and potential coordinating fabric up shortly.