I've been working on the Broken Lone Star quilt, and have made a fair bit of progress.  I started with some flames in the center medallion.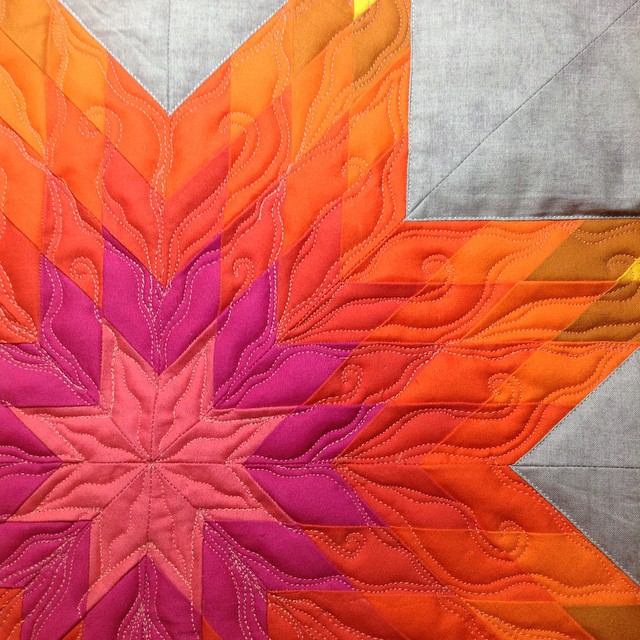 And then added some smoky bits in the background area with some helpering.
And then added the "cool" flames.
And last night I finished the smoky bits in the outer background. Now for the final touches just outside the outer smoky bits. Which I haven't figured out yet.
I'm also working on quilting Mum Medallion, so here's hoping I can finish one of these before the bell tolls midnight on 2014!