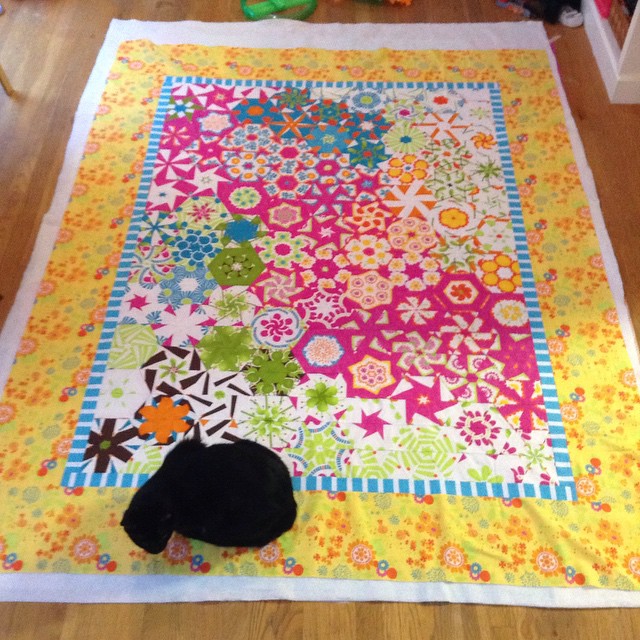 I'm getting closer to finishing the One Block Wonder quilt.  It's under the needle right now on the machine,and it's a twin size monster.  Of course Jett had to help me baste it last night.
I'm using a couple different color threads in the center, and am just about done with the white thread on the top right/bottom left corners.  I'll also use pink and aqua for those color-intense areas.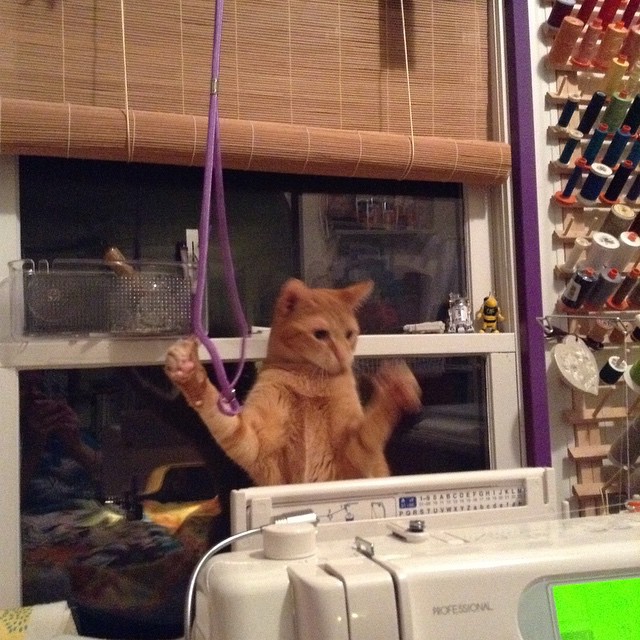 I wanted to try the dog-grooming arms on my FMQ setup last night (a suggestion from Katie to reduce drag while quilting!), but forgot I didn't have the clamps for it. Instead I seem to have just set up a rope climbing station or bag-less punching bag for Nina, who was immediately enamored with the clamp arm and dangly bits.
You can see other WIPs on Lee's blog!