Ok, before the hokey page title turns you off, hear me out.  In the spirit of being real, it's about 80% weight loss, 20% woo-woo fitness attitude adjustment, so here's the background.
I was a "normal" weight for most of my twenties.  I was married at age 25, and we had our first child just before I turned 30.  During that pregnancy, I gained about 55 pounds, and lost about 30 of it after my son was born.  Regaining my pre-pregnancy weight was not a real priority for me as I struggled with a severe case of post-partum depression that I didn't get treatment for until he was six months old.  Between the anti-depressants, another pregnancy (my daughter), and then another round of anti-depressants, I spent most of my 30's focusing on my mental health rather than my physical health.
In May of 2013, I started thinking that I'd felt been in a good place mentally for about a year.  No need for anti-depressants, able to anticipate mood shifts due to Lady Times and adjust how I handled them, and generally sort of happy with my life. Except for the fact that my weight had creeped back up into Alarming Numbers That Start with Two.  I was 5′ 8″, and weight 211 pounds.  I was somewhere between a US size 16 and 18.
I also knew that if I was ever going to make a change to my physical fitness habits (or lack thereof), the time to do it would be before I turn 40, which happens(-ed) in the summer of 2014. So after stress-eating Reese's Peanut Butter Cup Minis by the handful before the end of the school year, I decided that once we returned from our annual Memorial Day beach vacation, I'd Do Something.
So, over the course of June 2013-February 2014, I've lost a total of 56 pounds, with a goal of losing 60 pounds total.  Here's some frequently asked questions I get about how I did it:
How did you lose the weight?
Math. I burned more calories than I ate.  There's no magic pill that will get around that math, so you can either reduce the calories you eat, or increase the calories you burn.  It's most effective if you do both.
What kind of exercise did you do?
I started running.  I was never able to run a mile in high school, but I started using two "Couch to 5K" apps to help.  The first is a generic program that integrates with your playlist and sets up alternating walk/run activities: C25K.  The second, and my favorite one, is the Zombies, Run! 5K app. This mixes in story segments about the zombie apocalypse with your music playlist with similar walk/run alternate activities. Both take about 8 weeks to get you up running a 5k distance, or you repeat segments as needed to match your particular health needs. After I got to where I could run >3 miles without stopping, I moved over to the "regular" Zombies, Run! app for my daily runs.
DAILY RUNS?
Yes. I knew that in order for me to stick with an exercise program, I had to make it part of my daily routine, to the end that I would feel weird or "off" if I didn't do it.  I'm not as rigorous about it now that I'm so close to my goal, and may take a day off during the week as my schedule dictates. Perhaps you are different, but I'm guessing that if you're seeking weight loss advice from a cat-crazy quilter lady on the interwebs, maybe not. Try to do something active each day.
What did you eat?
I was not so foolish to believe that I could continue to eat the same junk in the same quantity and lose weight just because I added a 200-300 calorie burning exercise to my day, so I started counting my calories. My balance of carbs/protein/fat is not ideal and still needs work, but in the first months of my weight loss I aimed for a 750 calorie deficit. In February 2014, I moved to a 500 calorie deficit goal. As long as I eat within that calorie limit, I will lose weight. I will still eat chocolate, but I know that it's taking calories away from a "real" meal so I'll have to do more veggies or fruits or salad to still feel full on a limit calorie budget. I'm not a nutritionist, but I can do math.
How did you count calories?
I have a FitBit that tracks steps and flights of stairs and activities, and their website and app has a food tracking component. I use that to tell me how many calories I have left in my budget for the day, as well as tracking my sleep and water intake.  FitBit also has a social component to it so you can get into Step Wars with your friends, or create groups. There is a group of quilty podcast listeners if you want to join.
That sounds like a lot of work.
Good things in life rarely come for free. Your health is worth it.  I wasn't able to pay this much attention to my physical health while I was still worried about my mental health, and you may have your own mental/emotional/physical blocks that stop you from becoming more physically active.
Pics or it didn't happen!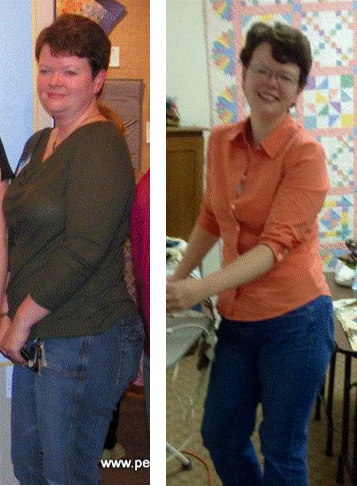 BAM.