Oh, not a vacation for me, that is.  I made a tiny beach scene this week as a gift for a friend: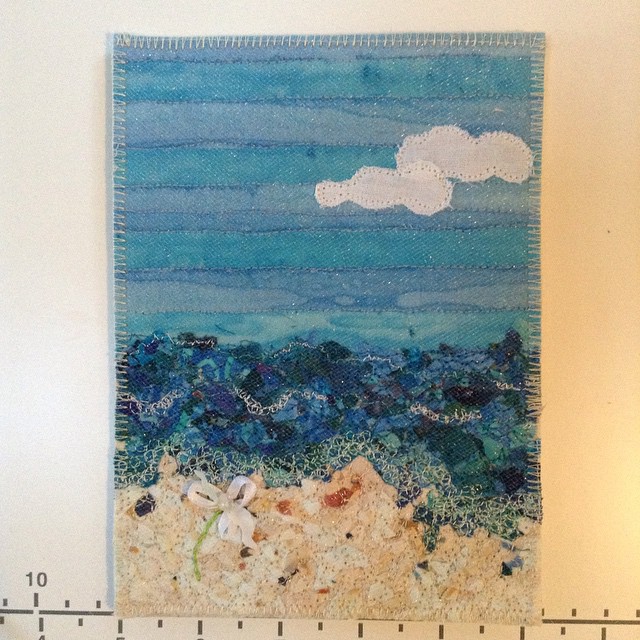 It measures about 5×7″, and is quilted onto Peltex and backed with flannel.  I used diced up batik scraps for the sand and ocean with a tulle overlay.  There's a very small orchid on the beach as well to go with a scented oil reed diffuser I also gave her, named "Salt Water Orchid". It smells delightful and I have one at my desk too.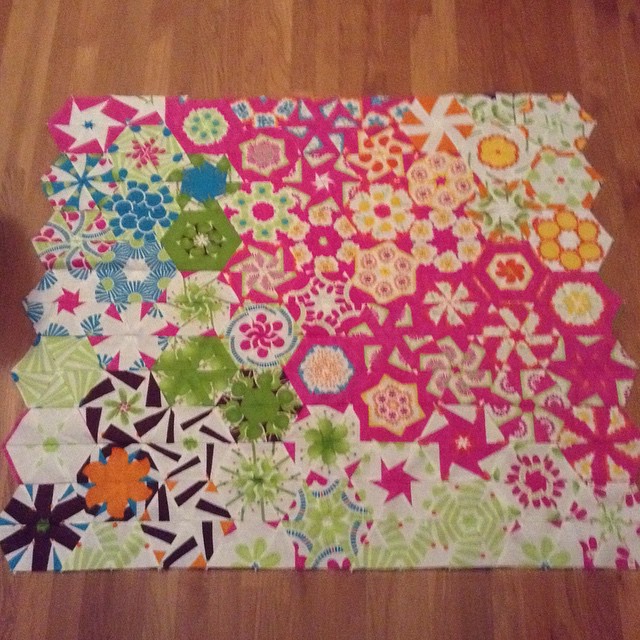 I also got the center of my One Block Wonder all sewn together - here's a picture of it two-thirds done.
I feel like I should leave the sides intact rather than cut them off before adding the border, but I'm not quite sure.  Of course, I also need a border fabric. Sigh.
And, big news, the East Cobb Quilters Guild extended their deadline for quilt submissions, so I have an opportunity to submit a couple other quilts! I'm thinking of entering the Grand Illusion Mod Baby Quilt (even through I machine stitched the binding- alas!) and maybe my Psychedelic Pots mini that needs quilting.