This week has been mostly about my One-Block Wonder quilt.  I did get all the blocks sewn, and then arranged, and then re-arranged.
Behold, the first horrible and blobby layout.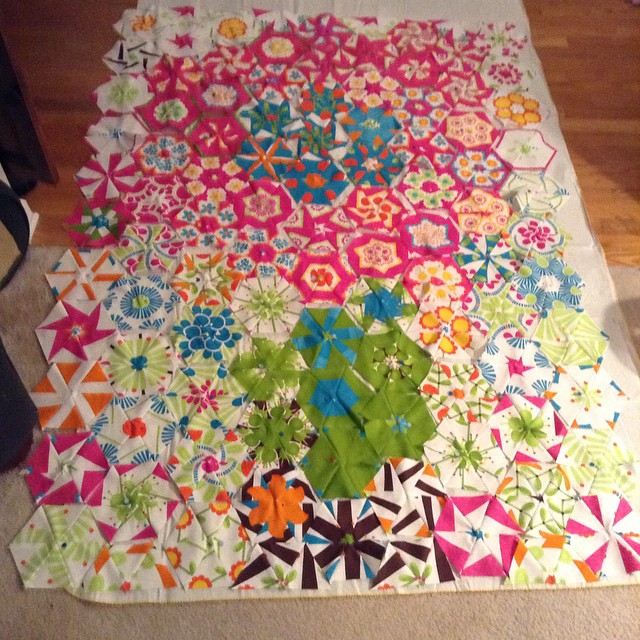 I had intended that the blue blocks would be the center of a flower, and then the pink blocks the petals/main flower part. The green blocks are the stem and the brown-ish blocks were the ground. What I ended up with was a Hot Mess of Highest Heat and Messiness. So, back to the drawing board.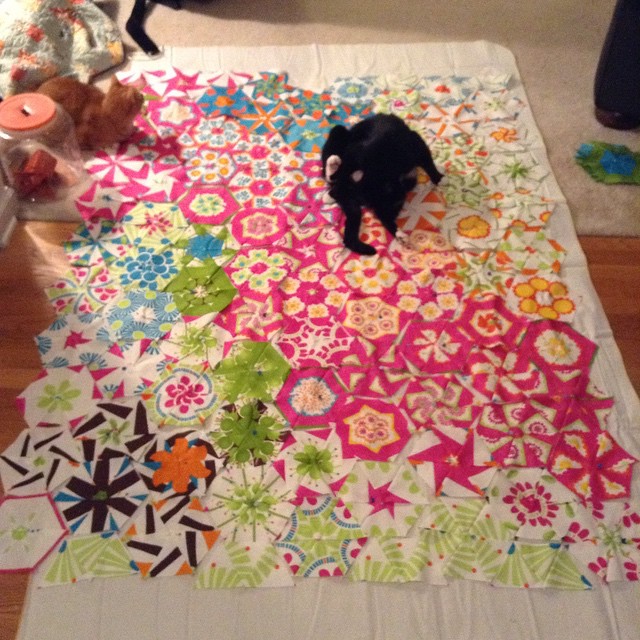 In addition to Jett "playing the cello" on the middle, this has the added bonus of not being a heinous travesty of design.  I used the pink blocks (by far the highest number) to make a wavy diagonal line, and filled in the other colors from there so the transition is a bit more subtle.  I did reorder the brown ones in the bottom left a bit, but otherwise, this is how it's going to be sewn together.
I think I'll add a border with some applique that mirrors the flower shapes in the original panel, but will figure that out once I get the center sewn!
See more WIPs at Lee's blog.