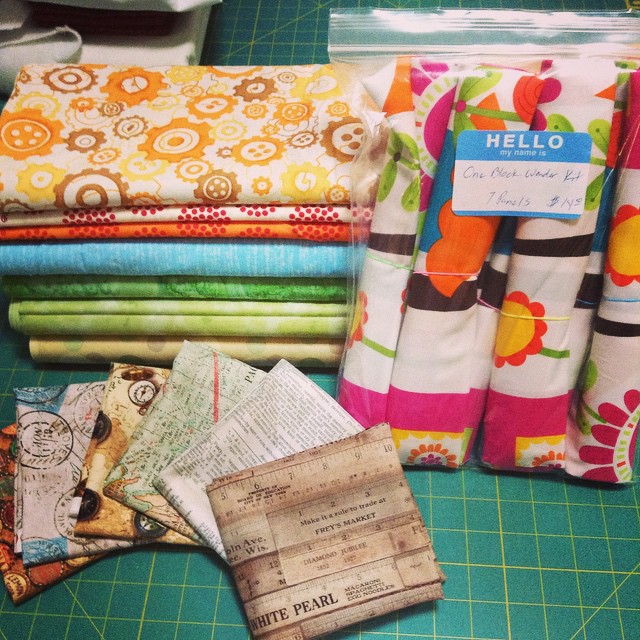 To say I did some damage in the fabric store this morning might be a bit of an understatement.
Forty. Nine. Yards. I counted as I folded it to put in my stash. Except… it won't all fit on my shelves. Whoops. Good problems to have, I suppose! I wouldn't have normally purchased so much but I confess I was stocking up before the drought as I'm pretty sure this fabric will be the bulk (as in 90%) of my fabric intake for the first half of the year. Also, I was rewarding myself a bit for a good presentation to the other guild last week and for kicking butt at work last year.
Also, it was reallllllllly nice fabric. And I lurvvvvve it.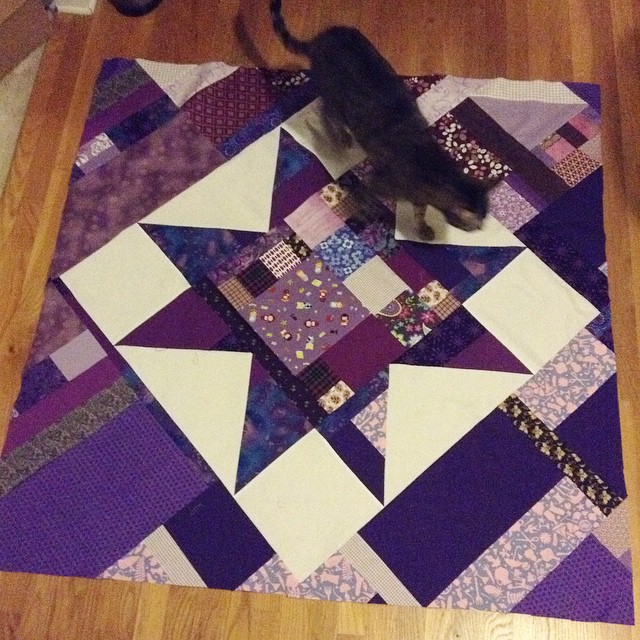 Excuses aside, I got a set of 7 panels for a One Block Wonder class (on Valentine's Day), a set of 6 fat quarters, and a number of bolts mostly in lime greens, oranges, and a smidge of red polka dot for some Quilts of Valor. I also picked up some Soft Fuse to try and a new thimble.
In the finishes pile this week is the eyeball-seering scrappy quilt, aka Red Medallion. I'll post pictures when it's not dark out.  I'm also in the middle of quilting this fun 60″ giant purple star quilt - more on this when I post the finished pictures!
Used this Week: 4.5 yards

4.5 yd for Red Medallion Scrappy Quilt

Used year to Date: 44.5 yards
Added this Week: 49 yards

1.5 yd for 6 FQs
4.5 yd for One Block Wonder panels
43 yd of various greens, orange, red, and blue for stash

Net Used for 2015: -10 yards

(the exact same number as last year this time!)

YTD Used for Charity: 19.75 yards (44% of total used)
See more Stash Reports at Patchwork Times!