Having finished two baby quilts over the weekend, I feel like the inertia is now in forward-movement rather than couch-potato mode, so I've been sewing through some units for my Quilt of Valor donation.  Here's the center of it, which I put together earlier this week.
The pattern is from the ScrapTherapy book I've got, and I have two borders to put on still. One is pieced of trimmings from the HST blocks in the center, and the other will be from a piece of yardage (which I've yet to pick!).  I've had to size it down a bit from the original pattern to keep within the size requirements for QoV, so I've got leftover blocks. That could mean either another quilt or placemats or something from the leftovers, or I forgo the outer border and add the blocks back in. I'll see what it looks like!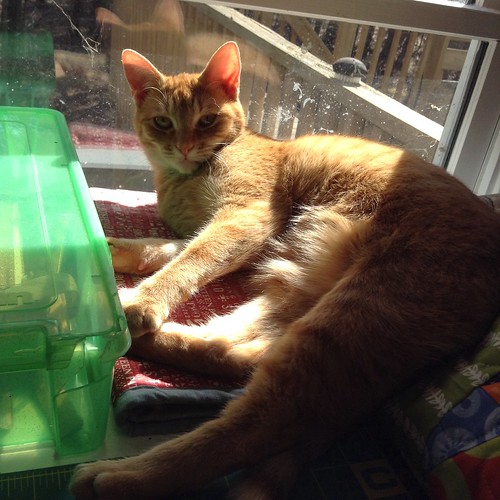 In other news, Nina has no time for this nonsense and thinks I should get back to work. Or sewing. Or belly rubs.