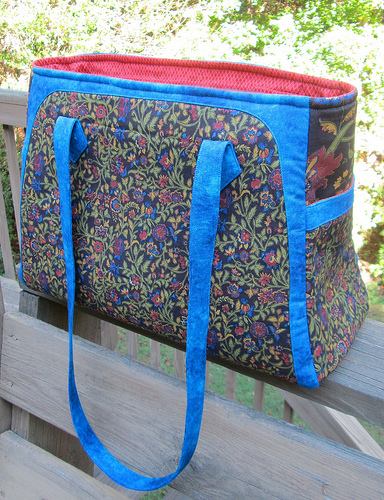 I recently had the opportunity to test a new pattern for Sara over at Sew Sweetness: the Park West tote! Since I've been on a bag-making tear lately, I didn't really *need* a new one myself, but I showed it to my mom and she was interested, so this version is for her.
Mom said she wanted some browns, so when she was down the other week visiting she picked out a couple prints from my stash, and I pulled in a coordinating blue and orange to finish out the accents and the trim.
Like the rest of Sara's patterns, this bag's instructions are easy to follow and well documented with lots of photos. It uses Soft & Stable to give the bag body, and the zippers (one interior and one recessed in the top) are easy to install. The recessed zipper might look intimidating, but I promise it's not that scary! It's probably easier to install than the interior zipper.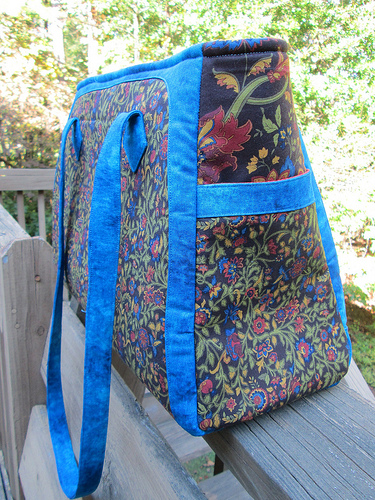 You can check out all the other versions of the Park West bag over on Sara's blog.