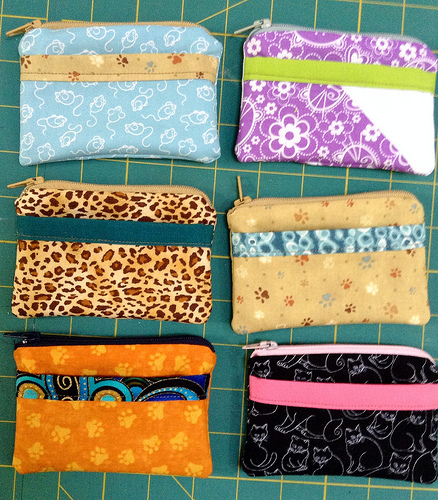 I had to kick my charitable crafting into high gear this week to make some items for the craft fair that Good Mews is hosting on December 5th.  So far I've finished some zippy coin pouches and two totebags.  I've got plans for some other small items, and I'm hoping to finish up 1 set of items each day this week (HA HA HA! We'll see.)
The two totebags started out as panels, and the opposite sides of the bags are patchwork panels made from coordinating squares of fabric. Bonus action shot of Morelli's tail in the picture of the panel on the left below.
"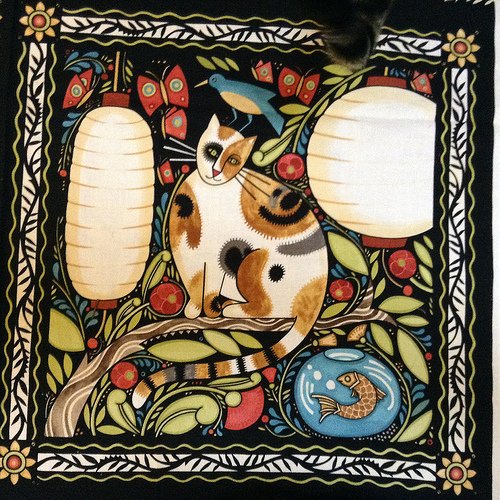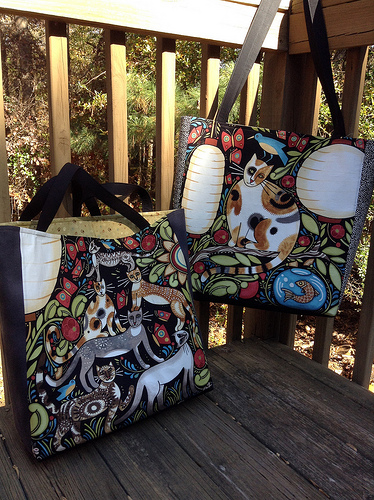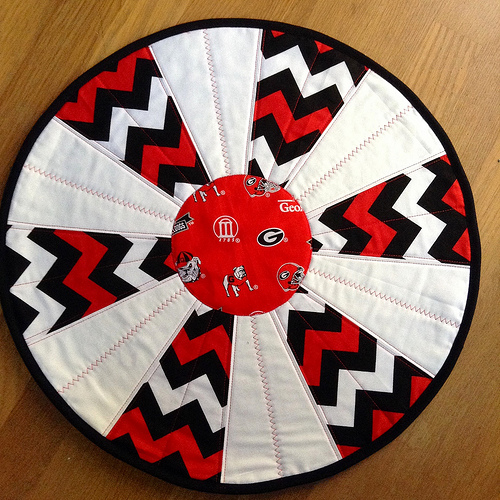 I also finished this little table mat (18″ diameter) for my FIL for Christmas. Happily my sewing machine didn't burst into flames after sewing on UGA fabric. Go Jackets!
Used this Week: 5 yards

1 yd for various zippy pouches for Good Mews craft fair
3 yd for 2 totebags for Good Mews craft fair
1 yd for UGA mat for FIL

Used year to Date: 356.5 yards
Added this Week: 0 yards
Net Used for 2013: 177 yards
YTD Used for Charity: 140 yards (39% of total used)
See more stash reports at Patchwork Times!