This weekend was Saturday Sampler pick-up at Tiny Stitches, and I just completed the two for this month.  The final block for Royal Gardens means I can fill in that hole in the center of the quilt top I put together at retreat that was just missing the last block.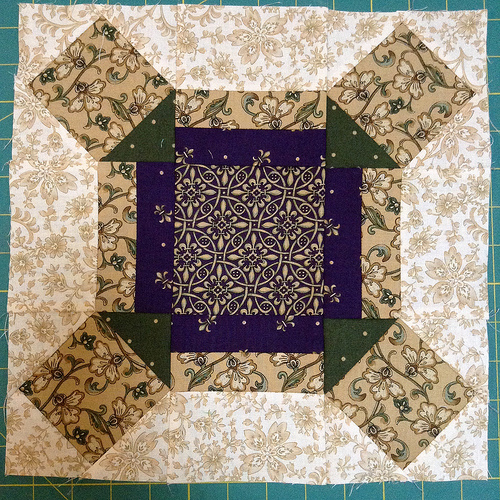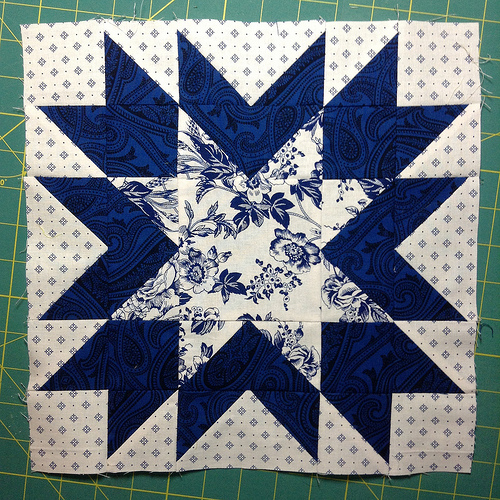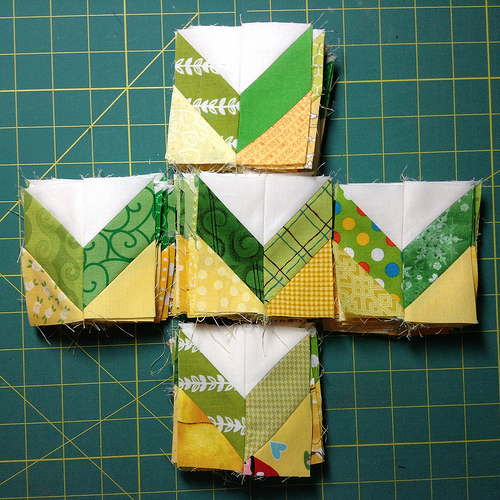 I also got my step 2 for Celtic Solstice put together. I did press all my right sides one way (toward the white) and the left sides to the yellows so the seams nested.  I then pressed the center seam open to reduce some of the bulk.
Next up I'll be working on a baby quilt and waiting for more mystery quilt along clues!