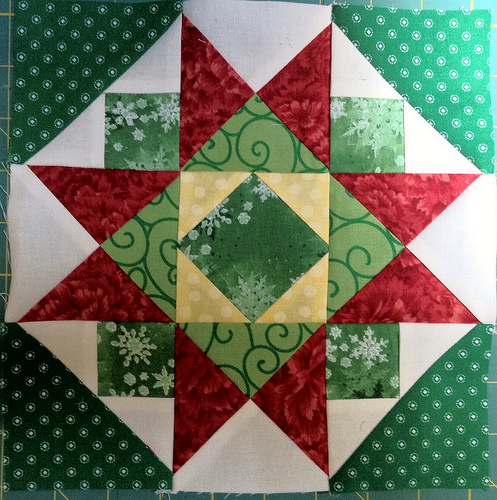 At last the Berry Siege of '13 is OVER!
But first the final pieced block, complete with the sort of weird lighting you've come to expect from this blog.
And finally, here are final three applique blocks:
I swear I will raise one of my kids to be a botanist and genetically engineer food so they develop a berry with legitimate corners we quilters can applique without shame! In the mean time, I'll settle for drinking a lot of eggnog around Christmas while this quilt is displayed so I either won't notice the semi-pointy berries due to blurry vision or just won't care due to being drunk.
I'm looking forward to the finishing directions, although might take liberties with the setting triangles for the center piece so they offer a little more interest.