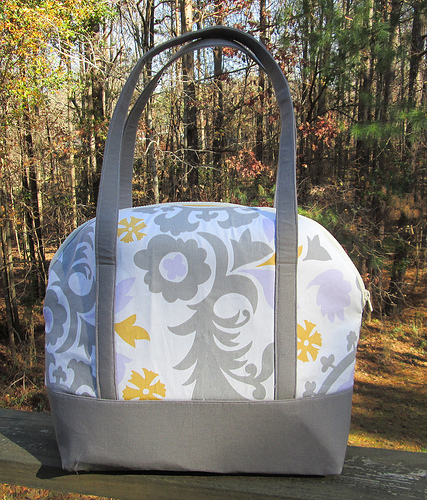 I mentioned on this week's podcast that I was commissioned to make a bag by a friend, and I used part of time for the Black Friday Sew-In to finish it, and a coordinating pouch. Rather than a miserable repeat of my experience with the Weekender from last year, I steered my friend towards the Aeroplane Bag (patterns in Sara's shop are BOGO for Black Friday weekend!). The main fabric has gray, purple, and yellow, although the purple is washed out a bit in the photos.  I went with the regular size and a gray bottom, and added some purse feet for good measure.
I did my usual trick of adding a side pocket between the handles on the exterior with a peek of purple polka dot fabric to show as well. The interior is a gray polka dot fabric.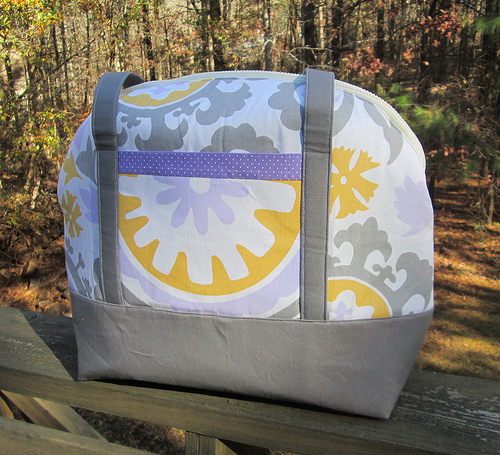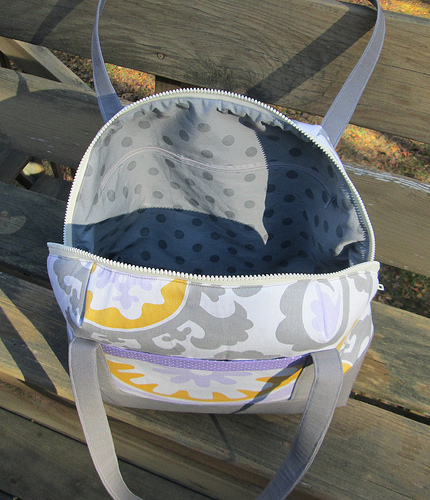 I had enough of the exterior fabric left to make a coordinating
wide-mouth zipper pouch
, too.