It's been fun using up bits and bobs for these small projects.  Since it's the first year for the Meowiday Mart, I don't know what attendance to expect, and what the general composition of the other vendors will be. So far I've aimed to make around 6-10 of each item, with the idea of pricing them at a point that would make people just want to round up to the next dollar and the extra goes to the shelter as well.
I've made some travel Crayon and paper caddies…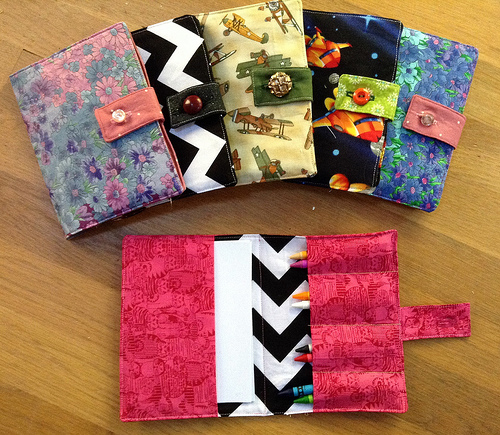 Coffee Cup Cozies…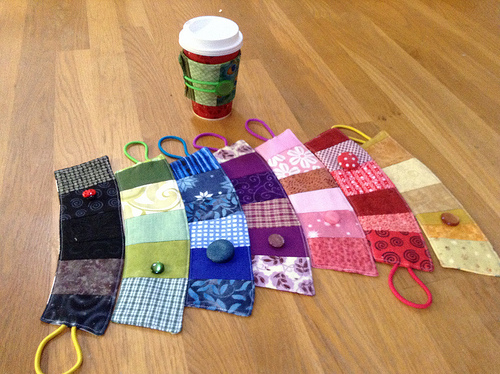 and some Travel Tissue Holders.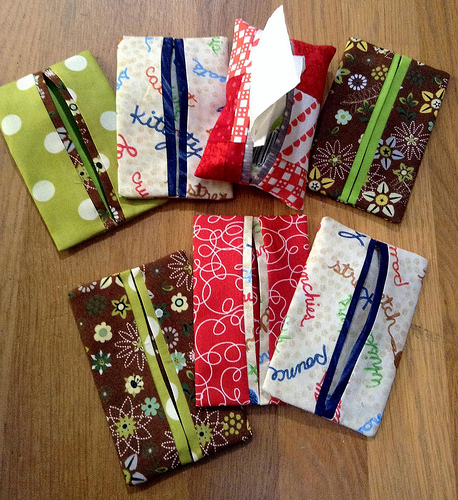 I think these, in addition to the zippy coin pouches and the two totebags, should be enough to give some variety to the shelter booth at the market. Now to make some quilts!