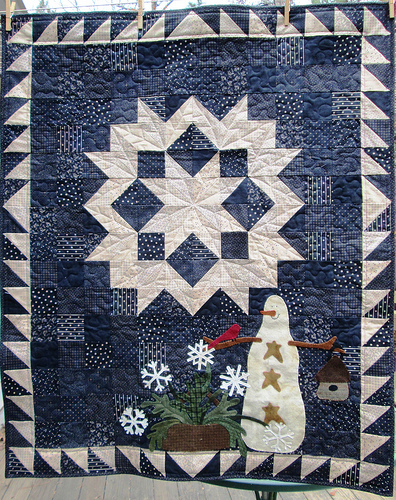 I finally got around to photographing the Snowflake Garden quilt I finished on the first day of my retreat.  It's a small-ish wallhanging that finishes at 36×42″from Primitive Gatherings from Lisa Bongean.
About halfway to the retreat last weekend I realized I had left the container with all my sewing machine feet & extra bobbins at home, so it was through the generosity of friends that I borrowed a FMQ foot and a spare bobbin and got this done.
I really like the star pattern in the center, and also like how the star itself is set slightly above center.  To keep with the snowflake theme, I stuck to snowflake-like branches for the quilting in the star. The rest of the blue got a gentle meander.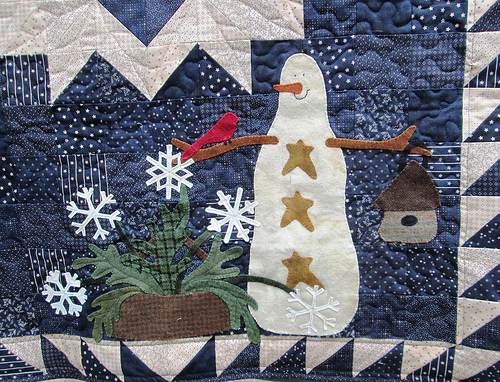 The snowman is wool applique, attached with fusible and a hand-applied blanket stitch.  I did a smidge of quilting on the leaves, but left the rest of of un-quilted so it would keep it's poofiness.
Soon I'll get this wrapped up and ready to give to my in-laws!