I am still in the throes of cutting.  So far I've managed to cut all 1,728 (plus two extra) background pieces, 576 HSTs pieces in 4″ finished size, and around 300 (out of 576) HSTs pieces in 2″ finished size for my parents' quilt.  I should be able to finish up that list bit of cutting, and all those fun pieces will be ready to go for my retreat in two weeks. Or sooner if I can't sit on them that long!
I also whipped up the two Saturday Sampler blocks from Tiny Stitches, block 11 from Royal Gardens and block 5 from Saturday Soiree.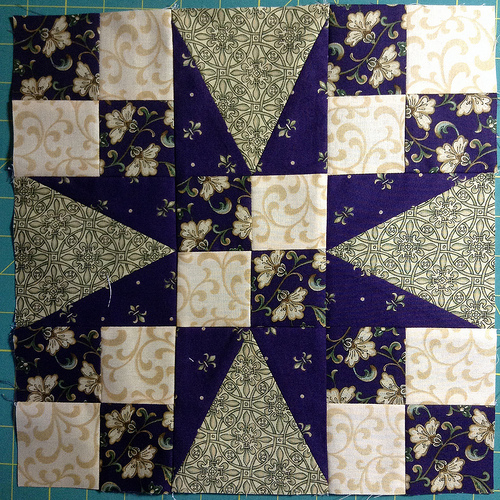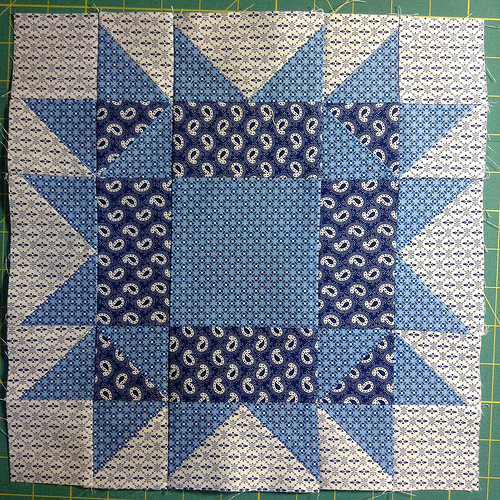 We also presented our outgoing President's quilt at our guild meeting yesterday, which I coordinated and contributed to as well. We used Elizabeth Hartman's Billboard Quilt as inspiration.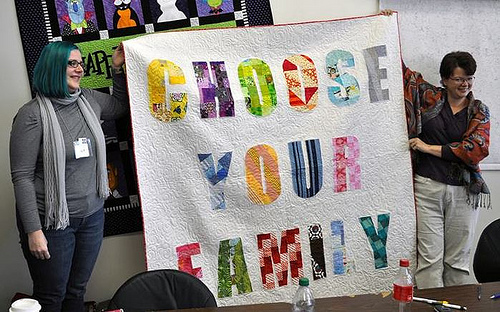 I also made a totebag out of scraps from the blocks that were donated by the guild members. Andi has done a great job of getting us started and we're looking forward to moving ahead!