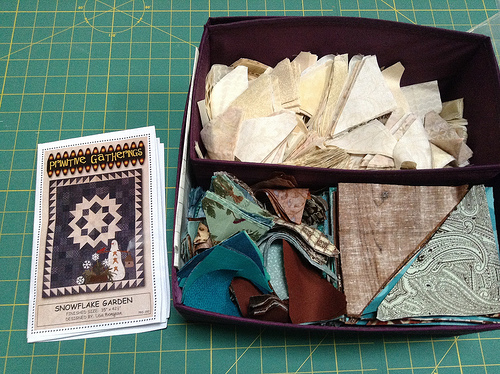 I think things are returning to normal finally. I've been able to get serious time in the sewing room and get my sewjo back, and cut out all 2,880 pieces for the center of my parent's king size quilt (plus about 5 extra in case I miscounted).  I also got the cutting done for the pieces for the Snowflake Garden wallhanging (pattern shown to left of giant mound of cut pieces), which is for my in-law's.  I also got the wool applique pieces cut out and fused together into two large sections.
I am prepared to sew! I also got the finishing instructions for Jingle this week, and am going to fancy up the setting triangles for the center medallion just a bit to give it a little more interest, and just need to draft those out. Then I anticipate having a pile-up of epic proportions.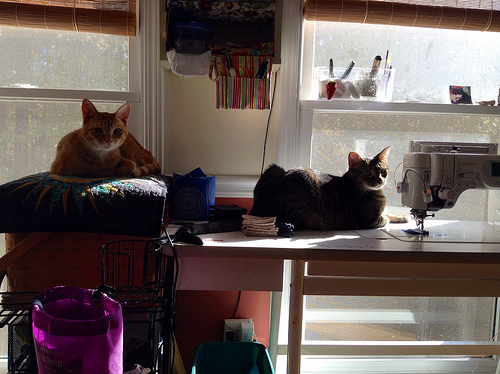 The cats approve of sewjo and sunshine. And cuddles. LOTS of cuddles, particularly at night when I have a bank of cats snuggled against me in bed.