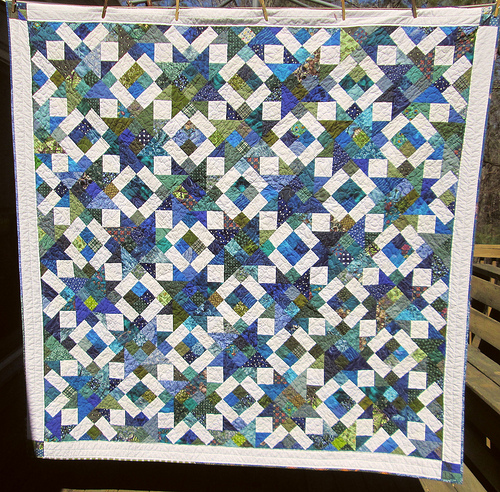 Well, despite the missing sashing, my version of Scrapitude is done! The final destination for this quilt isn't quite known yet, but it will get there via an auction on April 12th to benefit Quota International of Massillon OH. It's a group that my Aunt Darrelyn volunteered for, to benefit underprivileged women and children, particularly children in need of hearing aids.
Their colors are blue and white, so I stuck to cool tones and a mix of blues, greens, and aquas.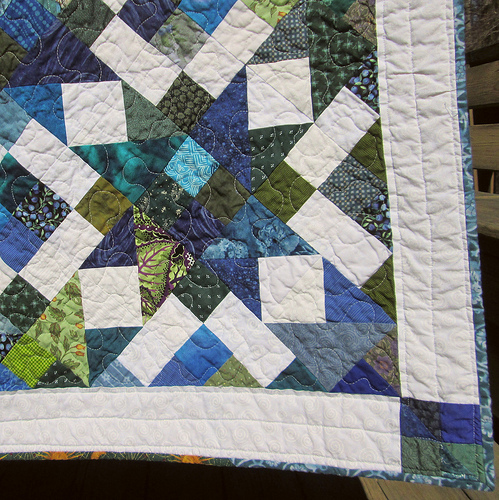 Since I forwent the sashing as I simply didn't cut it in step 1, I had extra cornerstone "bits" left over that I pieced into cornerstones for the sashing.  I used a scrappy binding in some of the same fabrics as the blocks for extra scrapitude.