I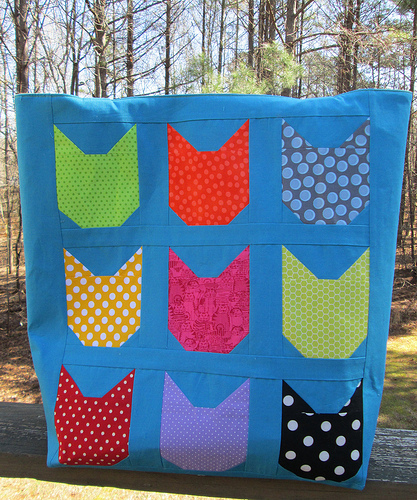 've been eying the cat blocks that Elizabeth Hartman has been doing on her blog since she started the quilt along, but wasn't sure that I wanted to commit to a wall quilt of cat heads in my house.  Once I asked if Good Mews needed any more prizes for their Catsino Night fundraiser, and got an affirmative answer, inspiration struck and I thought they would be purr-fect for a totebag (tip your waitresses!).
I made a total of 18 blocks for the two sides in a mix of polka dot prints.  I used some of my lime houndstooth from my Super Bolt mega-purchase, and a fat quarter of random cat fabric I've gotten from somewhere for an interior zipper pocket.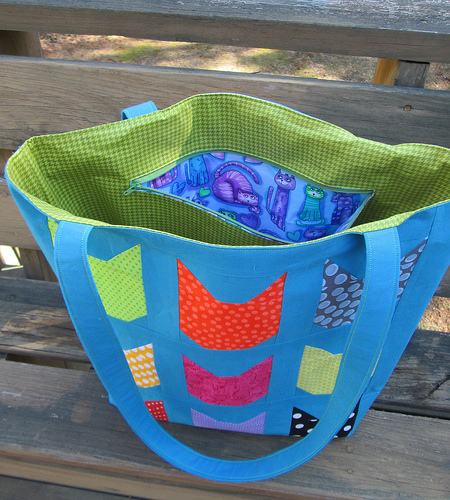 To jazz it up a bit, I also made a zipper pouch to coordinate using the Open Wide pouch tutorial from Noodle-head.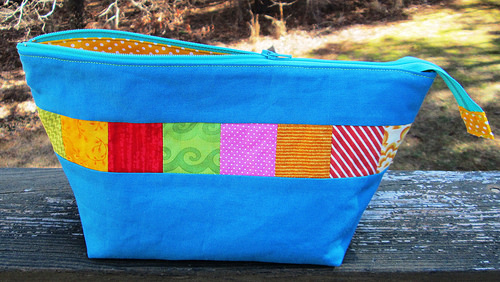 Although I don't have pictures, I can verify that the totebag will fit one (1) fourteen pound cat.