I have made progress on 4 of the 6 blocks from the three different monthly block programs I'm participating in. The last two are applique, of course, because I am not in an applique-y mood I'm just dragging my feet on getting it done.
First up is the Royal Gardens block 10.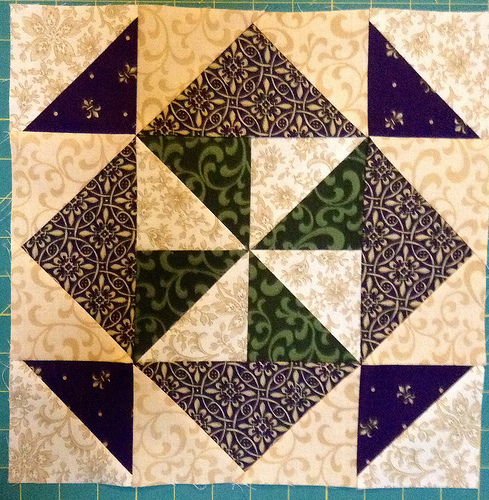 Then Saturday Soiree block 5.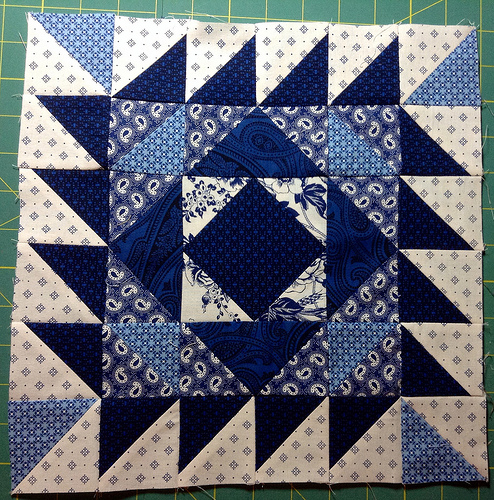 Then the two latest Miss Jingle pieced blocks, 6 and 7.  It's the applique blocks for Miss Jingle that I still need to finish up.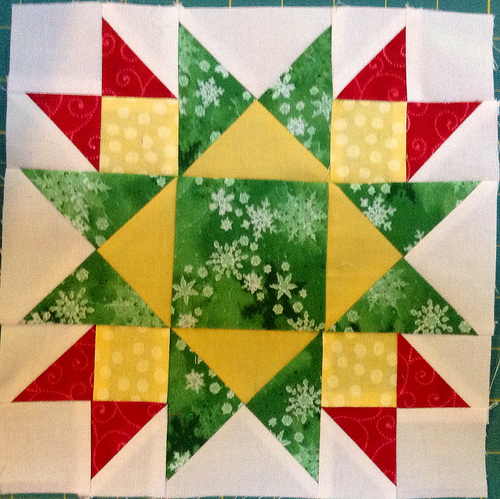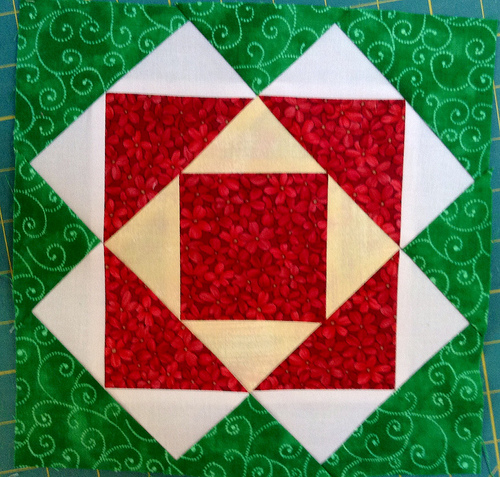 I've managed to get 20 more background 4-patches sewn together for the Dresden Plate quilt while piecing all of these blocks together, and also finished three covers for pet beds. I also have to hem some pants (I KNOW - ugh).