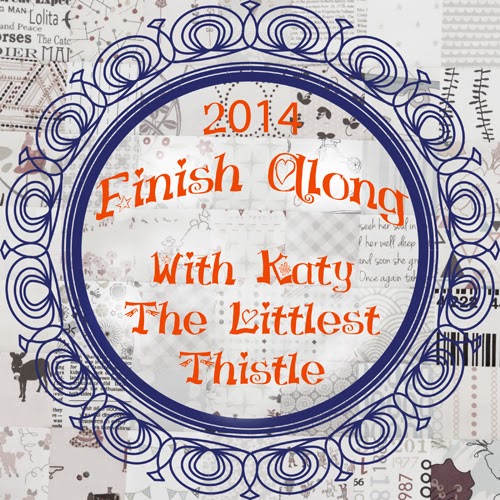 It's that time again! Time for quarterly Finish-Along-Goals, and this year it's hosted by Katy at The Littlest Thistle.
I first made my list up at the very beginning of the year, and it included Celtic Solstice and Royal Gardens and then I went and finished those within the first week of the year. So, time for an updated list!
Dresden Garden - Need to stitch down center applique, piece, quilt, and bind. It will probably take me all quarter!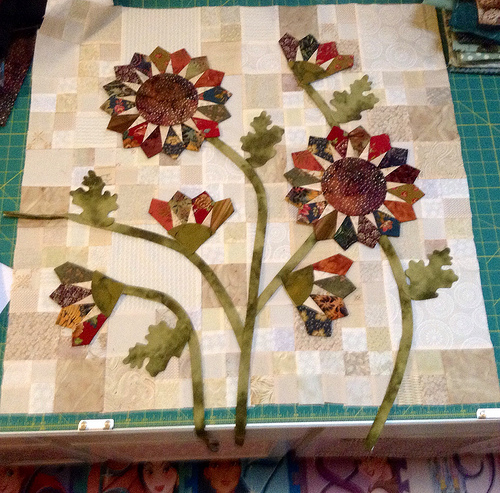 Scrapitude - Caught up on units. Waiting on next step, and hoping to finish soon since I need to send it to Quota International for their auction in honor of my aunt.
All About Me - Challenge quilt for the East Cobb Quilters Guild. Some blocks pieced. This one is more than just piecing since it's supposed to be a quilt that reflects me and includes lime green and polka dots.
My Parents' Quilt - Units done, piecing blocks. Need to piece top, quilt, and bind.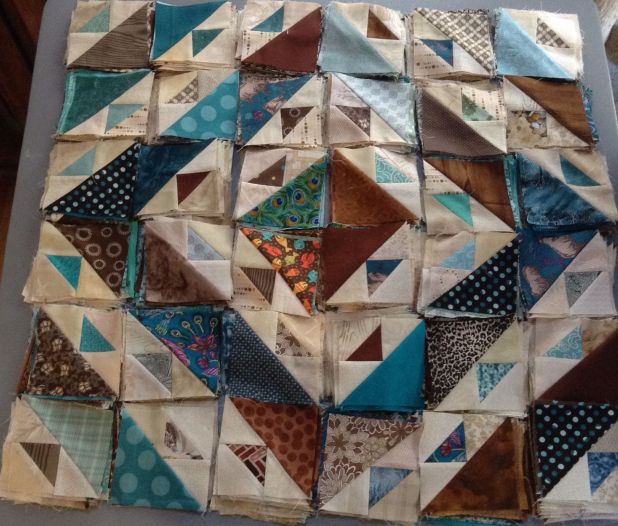 Scrappy QoV - Currently piecing a donation quilt for Quilts of Valor.  I'm using a pattern from my ScrapTherapy Cut the Scraps! book which pulls 3 1/2″ squares and a TON of 2″ squares for the border.  Here's some of the bits already cut up.  They are going to be used for leaders & enders for other projects.