My guildmate Judi mentioned this Super-Sized Nine Patch pattern at our January meeting when we were discussing charitable sewing as a way to make quick, simple baby quilts.  The basic idea is that with three yards of fabric, and two cuts, you'd get fabric cut for three quilt tops.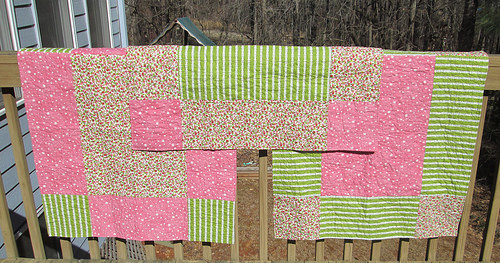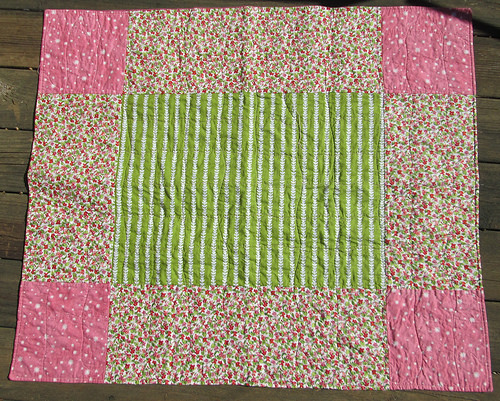 I ended up using some girly prints for mine, and they turned out pretty cute.  The pattern calls for sandwiching right sides together envelope-style, rather than traditional binding, so they went together very quick.
It works great with big prints, although I don't seem to have a lot of those in my stash.
Judi also pointed out that instead of 3 yards of fabric, you could use 3 fat quarters and make placemat sized tops, so I might try that for some Meals on Wheels placemats this year.