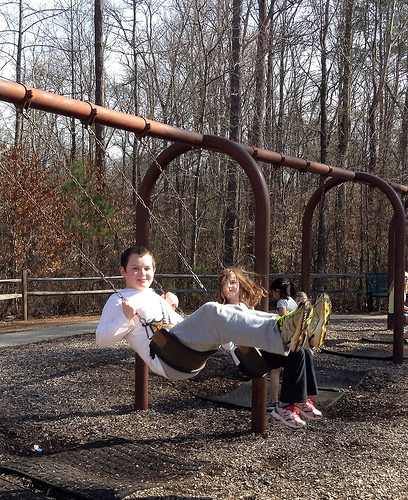 I've been sewing some, but honestly felt the call of Imminent Spring this week so we went to the park and did this a lot.
My kids are swing junkies, and they come by it naturally, as I was one as a kid as well. So far no one has launched themselves off the swing (something I never dared to do myself, unless I fell off by accident!).
When we weren't hanging at the park, I did do a little sewing on a baby quilt. Here's a sneak peek of it, although it's obviously not the full top since it's a bit skinny.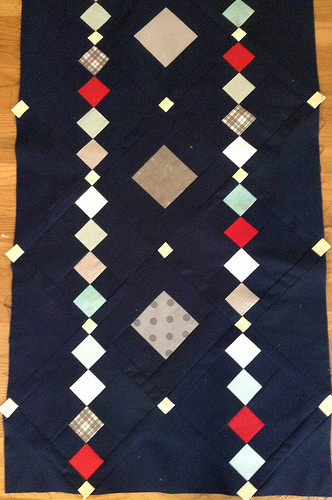 I might be able to finish the top up this week, but I'm not in a real rush since it's not "due" until March and I'd rather do it right than rush through it since it's a commission from a friend.