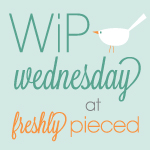 Well, hello from the frozen tundra of the South. We are in the midst of my favorite-name for a storm ever: Clusterflake 2014; it's a two-wave wintry mix of ice/sleet/snow/penguins that apparently is going to bring the South to a grinding halt to a degree that we haven't seen since the last storm two weeks ago.
Since I work from home, I'm expected to keep on working despite the intervention of 1 husband, 2 children, 3 cats, and 1 dog who are all home with me today (my workflow is already adjusted to account for 3 cats).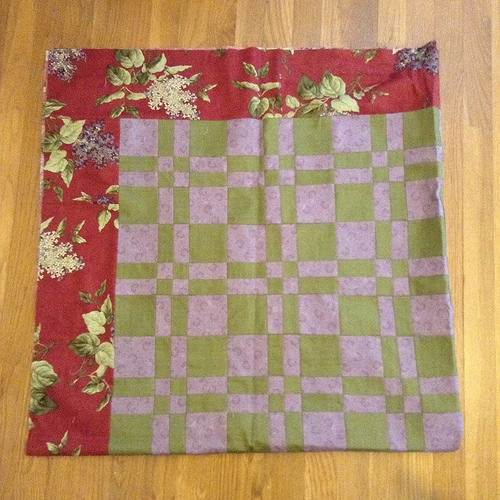 Yay.
Or, rather, yay?
Perhaps the power will go out and I'll get a day off to do some English Paper Piecing.
Anywho, I've been working on a couple things I can't show yet, but here is the top from the disappearing four-patches I've been working on. I've got the back pieced using even more leftover bits and the whole thing is ready to sandwich and quilt this week.  Still not sure of the recipient yet, but it'll go into the "consideration for donation" pile and get this Quilt Monkey off my back!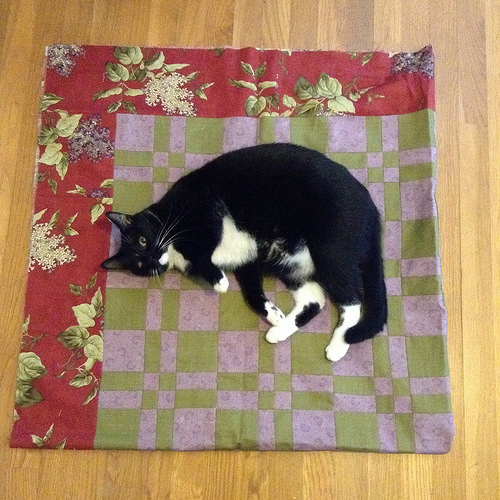 Of course I took out the camera and this handsome boy showed up.  He turned two this week, so he is clearly taking advantage of being a serious grown-up type cat now.