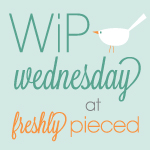 Oh, hey, finally got a WIP Wednesday post up on Wednesday! And actual progress to report, too!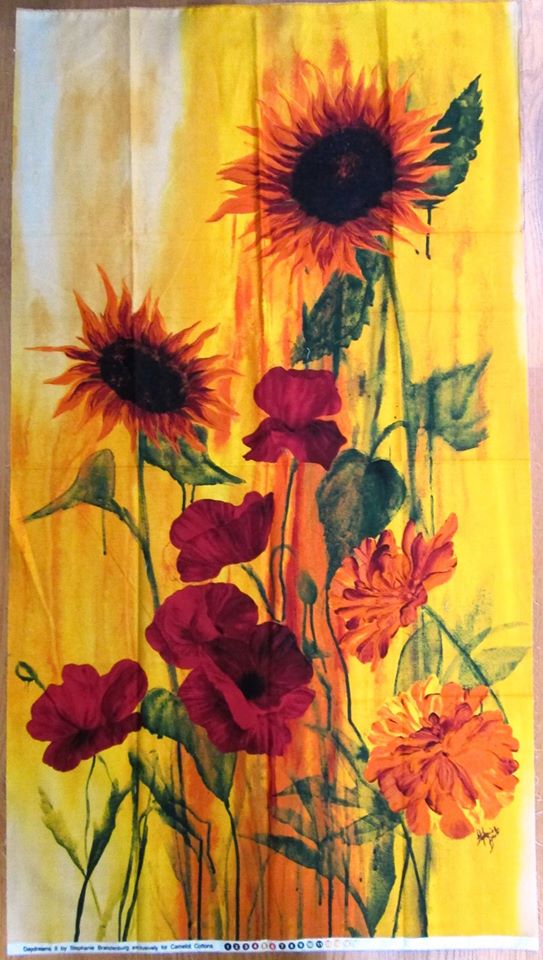 The #LDSI Labor Day Sew In was pretty productive for me.  I got two quilts bound, a top pieced, made a new purse, put finishing touches on some luggage tags, and made the top for my official Panel Challenge piece for the Atlanta Modern Quilters Guild.
This is the (unpressed) panel I'm starting with.  It's very tempting to just add a border to it as it and quilt it, but I was thinking through where I'd like to put it. I didn't have a spot in my house just calling for this quilt to be hung on a wall, so I went another way.
A way that involved a lot of geometry and angles and bias edges.
Anywho, the top got pieced (after much swearing and sighing) and sandwiched and I started quilting it last night. I'm doing custom quilting on it and using a number of different thread colors to match.  Here's a close-up of some of the quilting in one of the sunflower centers.