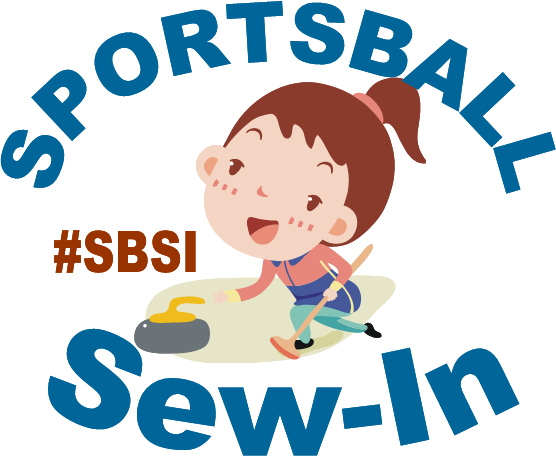 As you know, I am a connoisseur of Sportsball. At least, I married a person who knows it well, and together we made a person who knows it pretty good, too. So what better way to celebrate than by getting the hell out of their way when there's a big game on! I am pleased to once again tie together a Sportsball Sew-In (#SBSI) on twitter this weekend!
There is nothing worse than feeling left out of large social and cultural events. I mean, sure, sports are hard and who can keep track of all those nit-picky facts like runs and side-outs and points. The only points we care about are those on a Disappearing Pinwheel or Scrapitude, amiright ladies?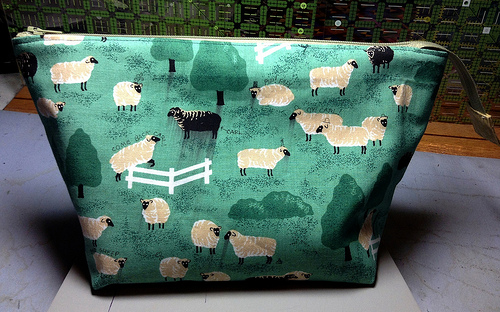 So, shed those tacky polyester jerseys, slap on some soft pants and join me for the SportsBall Sew-In this weekend!
To celebrate I'm giving away an Official Carl the Sheep Wide-Mouth Zipper Pouch. This is the Noodlehead medium size - about 11 1/2″ x 7″ with a 4″ wide base. I use this size to hold my EPP and another one to hold my crochet project, so it can fit quite a bit. You can click either picture to go to Flickr to enbiggen the picture and scrutinize my doodling prowess.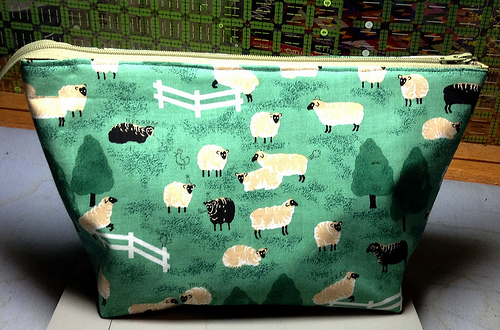 You can read about the history of Carl the Sheep in last year's giveaway (short story: printing error leads to hilarious sheep doodles!). This year Carl is joined by his new friend, the Redrum Rooster. For those not in the know, the Redrum Rooster lives behind my house and crows like it's being strangled. At all hours of the day.  There are also farts, a light saber, and party hats among the other doodles.
Yes, I can draw a fart. My kids are in awe of my (f)artistic abilities.
The Rafflecopter giveaway will be open until midnight Sunday night (US Eastern time) so all you non-US folks can enter to win. I'll ship it anywhere!
a Rafflecopter giveaway