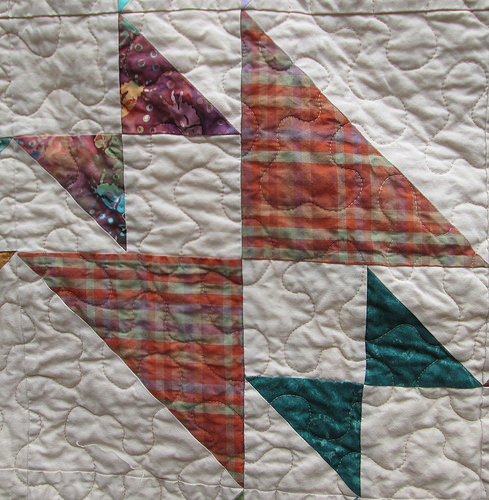 Last week I got the idea last week that someone I know was in need of a quilt. Well, I had been thinking it for a while, but didn't have the bandwidth to make them one and time seemed a bit critical last week.  I found this pattern on Moda Bake Shop, picked a fabric to use as inspiration (the orange one in the picture over there), and then pulled some coordinating fabric in greens, purples, blues, and oranges to make it happen!
There are times when I think the only way to make a scrappy quilt work is to overwhelm the palette with so many colors that no one fabric stands out. Then there are times when I think my color sense is pretty good; I'm really happy with the collection of fabrics in this quilt, and think it's soothing without being dour. A "gentle spring", if you will.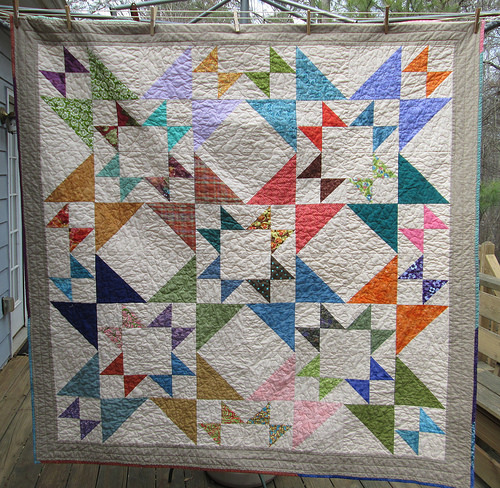 I finished it with a scrappy binding, and the backing is collection of tan-like floral prints from my stash. Here's hoping it can give a hug when I can't do it in person.