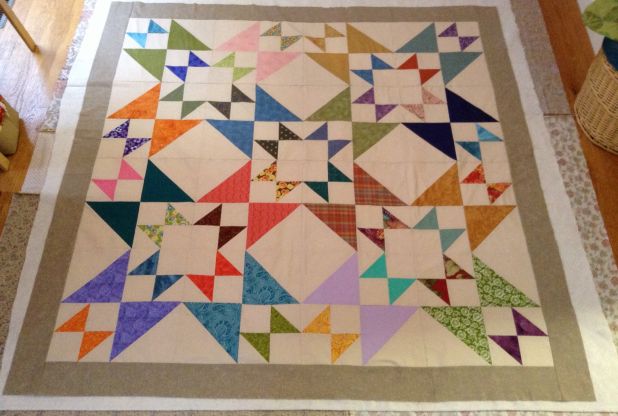 Tada! I will put the finishing stitches on the king size quilt binding tonight, and just finished up the binding on this quilt (a gift for someone). I also realized I was almost out of fabric bags to collect my scraps in that I turn into pet beds, so I made two more.
Used this Week: 28 yards

20 yd for No Fabric Left Behind king size quilt
7 yd for Spring Hug lap quilt
1 yd for 2 scrap bags

Used year to Date: 114.5 yards
Added this Week: 0 yards
Net Used for 2014: 62.25 yards
YTD Used for Charity: 35.25 yards (31% of total used)
See more stash reports at Patchwork Times!