W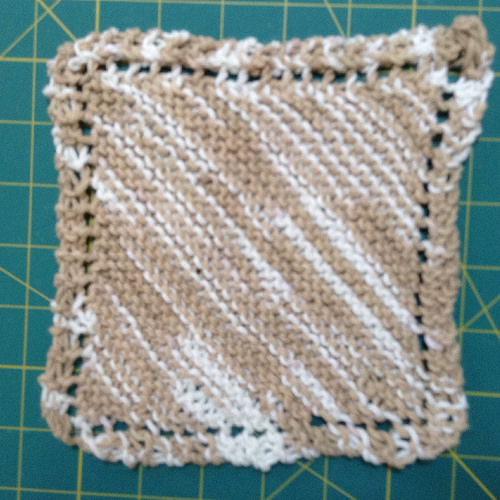 ell, I made a purse this week to donate as a raffle prize and forgot to take a picture of it. Instead, here's the first knitted project I completed: a dishcloth from cotton yarn! I gave it to my friend Judy. It only took 2 false starts before I didn't drop so many stitches it wasn't recoverable and didn't look like a hot mess. Yikes. Learning new things is hard!
Used this Week: 2 yards

2 yd for Arabesque bag and small zippy pouch

Used year to Date: 240.75 yards
Added this Week: 0 yards
Net Used for 2014: 162 yards
YTD Used for Charity: 91.5 yards (38% of total used)
See more stash reports at Patchwork Times!
Edited to add: Random bowling picture of me and the kids.  We were asked to "meow" for the photo since it was a fundraiser for Good Mews. My daughter was not sure about those instructions.