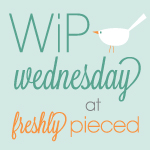 I am delightfully writing this post on a TUESDAY and scheduling it to post on Wednesday since I'm supposed to be an office on Wednesday, which typically means I flake out and the wearing of Real Pants to Interact With Humans cuts off circulation to my brain and I forget to post WIP Wednesday posts.
Anywho, here's what I'm working on.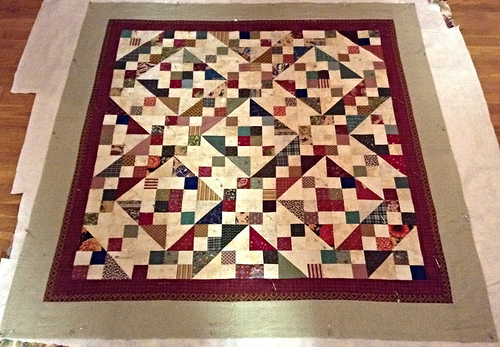 This is under the needle currently, getting quilted in advance of Thanksgiving. I've also done some more intense quilting on a smaller project that I finished earlier - a better picture posted in a couple weeks.