Although I feel as if I've been sewing all week, there's pitiful little to show for it! Mostly because I forgot to take pictures of most of it.
I made two small notepad wallets to pair with giftcards for teacher gifts, and two stockings for the pets (one for Fred and one for the cats), a mini quilt for a friend, a storage bag for the quilt I donated to Daisy's raffle, and a mini quilt I can't show pictures of yet.
In "unfinished" projects, however, there's been LOTS more progress - I finished up steps 3 (on the left below) and 4 (below on right) for the Grand Illusion mystery, and I finished the top and back for Mum Medallion. So there!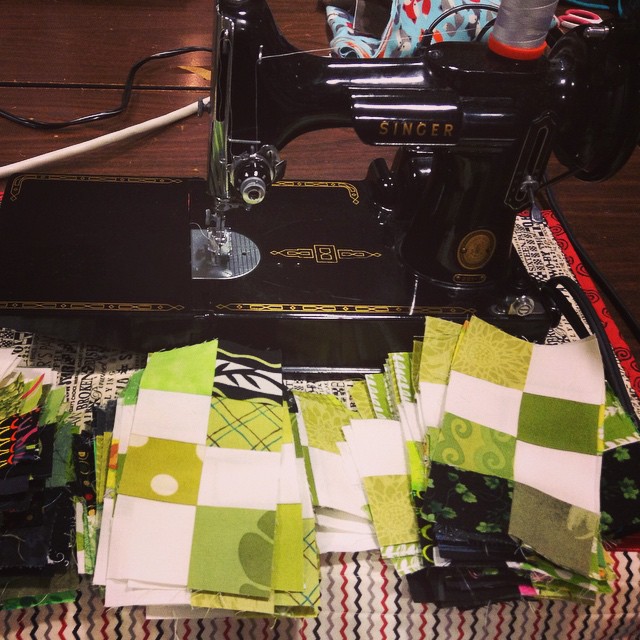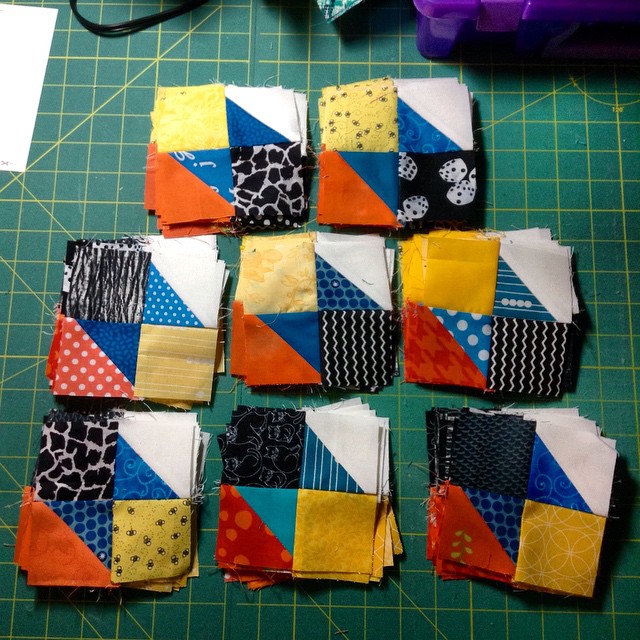 Here is the center for Mum Medallion; there is a 2″ maroon inner border and a 9″ green/maroon print outer border on it now as well.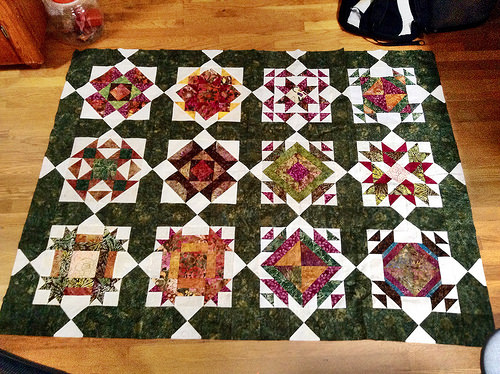 Used this Week: 3.25 yards

0.5 yd for teacher gifts
1 yd for stockings
0.25 for Sol mini quilt
1 yd for Funkytown storage bag
0.5 for mini gift quilt

Used year to Date: 329.25 yards
Added this Week: 0 yards
Net Used for 2014: 193.25 yards
YTD Used for Charity: 116.25 yards (35% of total used)
See more Stash Reports at Patchwork Times!