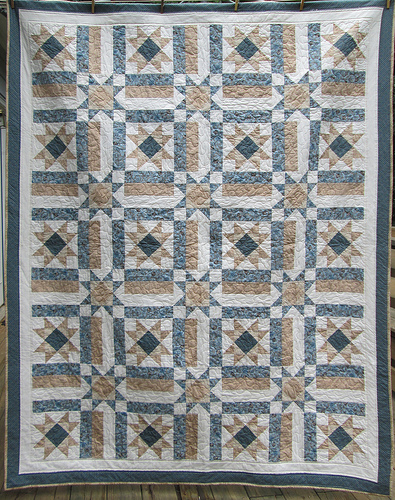 I dodged the raindrops this weekend to take pictures of the Blue & Tan Quilt of Valor.  I drew the palette from one of the fabrics - the lighter blue of the stripe, and brought in creams and tans and a darker blue to round it out. And I've just realized I don't have a close up picture to show the fabric. Oh well.
It's a decent sized quilt, around 60×80″.  The label is pieced into the back, which uses a plaid fabric I had in my stash in the same colors. Of course, not enough of the plaid to make the whole back, hence the tan stripe in the back!
I'll get my destination for the quilts in the next couple weeks, and it will get shipped off to a deserving service person.