By popular demand, here's the list of entries for the Scrapideux giveaway (minus the last names, because that's the courtesy I'd want!).  There are some missing because the macro I wrote in Excel (*cough* NERD! *cough*) to code the HTML of the entries threw some out for improper link protocol (like it didn't start with "http…", etc.).
Edited to add: some people submitted their entire blog as an entry. As long as there was a picture of a quilt on the front page, I counted that entry.
Here's the randomly picked winner of the quilt itself, Janet: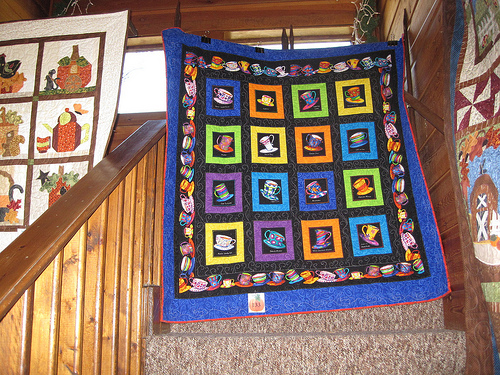 Here's the 1st special award winner from Jen: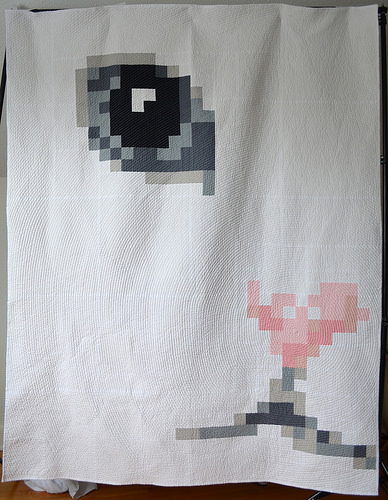 As noted in episode 189, I'll post the 2nd special winner's entry if I get permission!