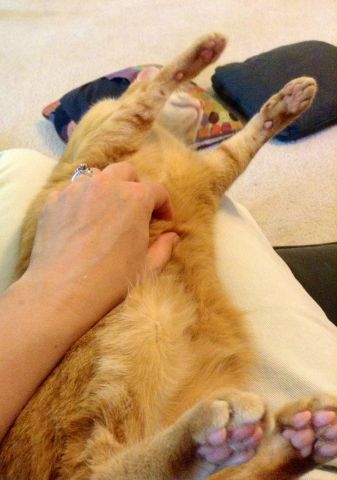 Well, a week of vacation means no real usage this week aside from the 4 FQs I took to guild this morning to buy extra cards for Quilt-o (like Bingo, but quilt themed). I did win one round and got 3 FQs back for a prize! Woohoo!
Bonus picture of Nina on my lap, enjoying us being home from visiting my parents. Huzzah.
Used this Week: 1 yards

1 yd for FQs for extra Quilt-o cards

Used year to Date: 216 yards
Added this Week: 0.75 yards

0.75 yd for 3 FQs of Quilt-o winnings!

Net Used for 2014: 141.5 yards
YTD Used for Charity: 72.5 yards (34% of total used)
See more stash reports at Patchwork Times!