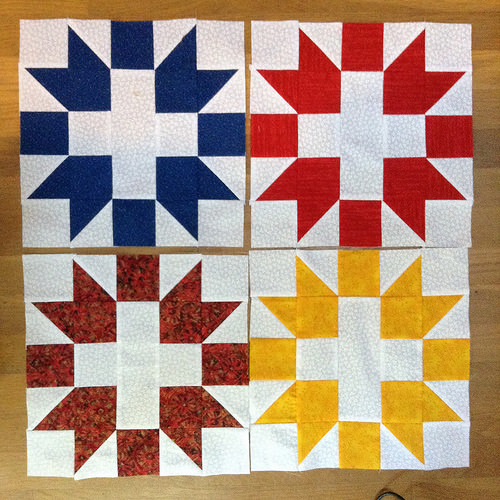 This week I'm getting back in the saddle after vacation.  I finished piecing four blocks for Quilt of Valor, which I need to get in the mail to the collection site this week, but had to photograph them first!
The block is called Hearth and Home, and it's part of the 2014 Block Drive.  If you'd like to make some (deadline to ship is July 31, so hurry up!), you can find the pattern on the QoVf.org homepage, or from this direct link.
Having finished those blocks, I'm working on FMQing the quilt for Good Mews' auction in October.  I'm mixing up my usual quilting style (all meander all the time!) and throw in some straight line and swirls with the meandering.  I was going to do feathers to practice, but they just didn't look right with the cat print focus fabric.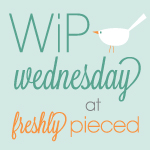 Once I get that done, I'll start marking the top for my Broken Lone Star quilt to get it ready for quilting.