I finished up two projects this weekend, with potential to finish up a 3rd.  I don't want to put the cart before the horse, so I'm just counting the two for now.  The first is a tote bag that will be raffled off at the Cotton States Cat Show next weekend.  I used some 16 patches I made as leaders and enders and added in additional squares of coordinating colors to make the ears for this cat totebag.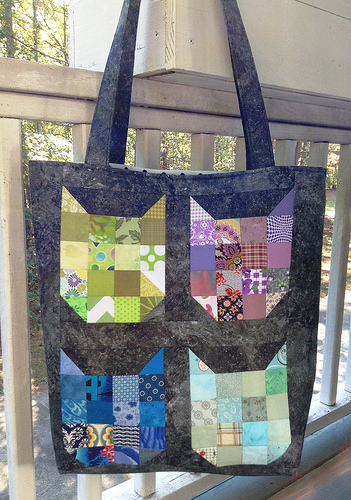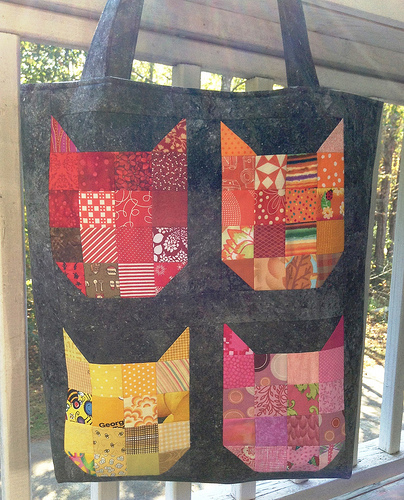 The baby quilt is currently in the wash, so I'll get pictures of it when it's done.  For now, I'm heading back to the sewing machine to quilt more on the Split Nine Patch.
Used this Week: 6.5 yards

1.5 yd for Cat Totebag
5 yd for Chevron Baseball Baby Quilt

Used year to Date: 294 yards
Added this Week: 0 yards
Net Used for 2014: 185 yards
YTD Used for Charity: 114.75 yards (39% of total used)
See more Stash Reports at Patchwork Times!