I'm quite pleased with how this turned out, and that I had all the 5″ squares already cut in my stash.  I'm still working through my stash to use up these more muted colors since I am personally drawn to the brighter tones, and it's nice to have an outlet to gift this type of fabric!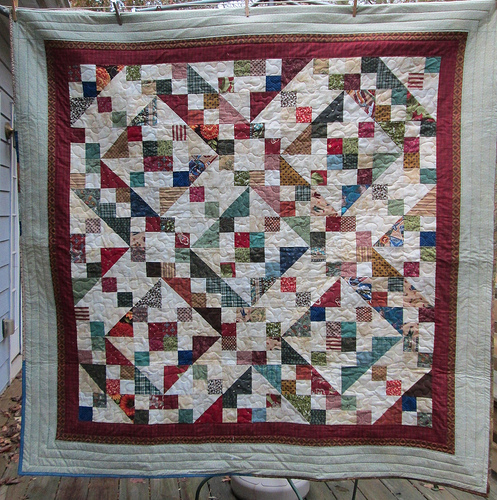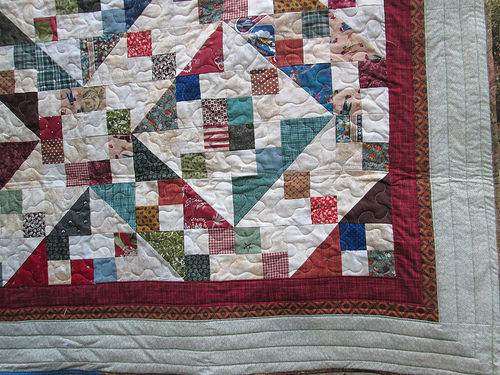 This will be given to a relative at Thanksgiving, so I need to dehair it (again) and wrap it up (so I don't have to dehair it a third time).
The quilting in the center is an overall meander, with straight line quilting on the 3 borders.
I had a little fun with the back since I knew I wanted to use this leaf print I've had in my stash forever, but the piece wasn't quite long or wide enough so I quartered it and pieced in 10″ squares in the same muted tones, also from my scrap stash.