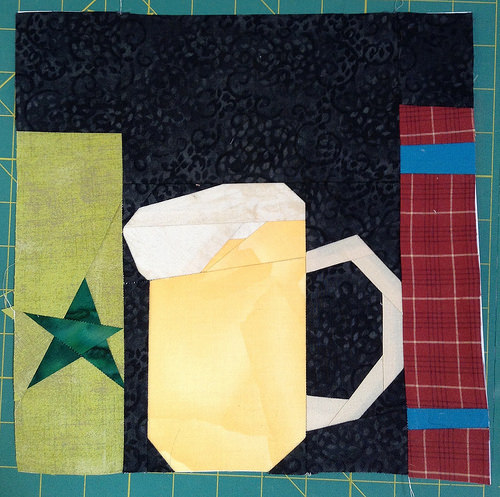 I just caught up on the Harry Potter POD blocks just in time to get this week's one to work on!
I chose the butterbeer mug because the basilisk fang looked a little weird to me, and I could use a butterbeer right about now. Or a regular beer.
Anywho, I also have my Sew Together bags waiting in the wings. Or rather, under the cat.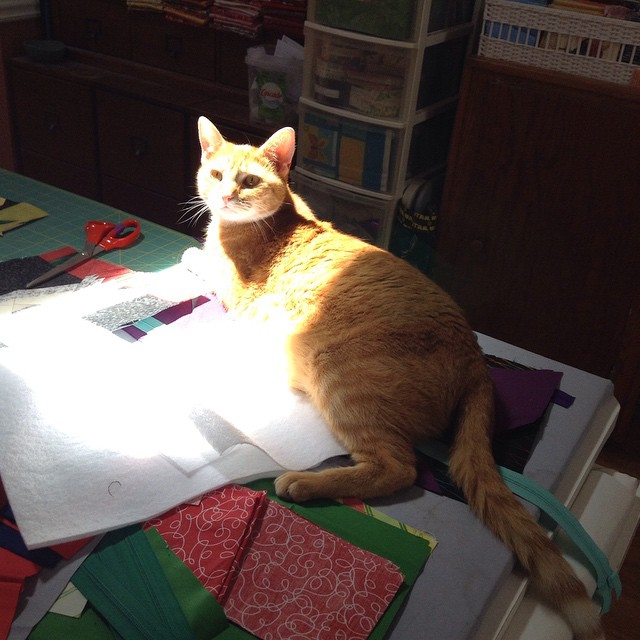 See more WIPs at Lee's blog.