Quilt show turn in for the East Cobb guild show is Saturday, so I had to get my butt in gear and block the Lone(ly) Rainbow quilt so it would hang nice and flat. As a result, we're having "dinner and movie night" since the dining table is otherwise occupied.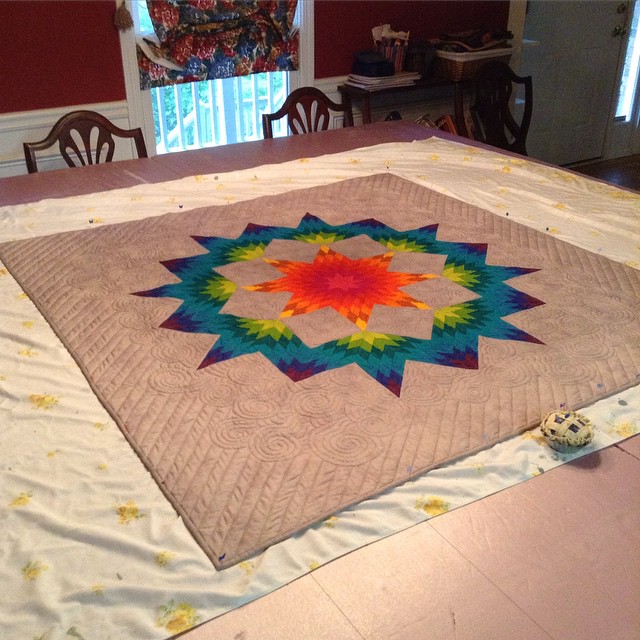 I've also been working on my Harry Potter blocks, still finishing up last week's and doing today's as well.  Since I have neither laundry to fold nor papers for work to write tonight, I think I can wrap those up this evening.
See more WIPs at Lee's blog!