I've just now remembered it's Wednesday. That is sad, and also understandable if you know the full list of stuff I've been doing.  Not only is work nuts (final presentation for the project started with the week in NYC in June is being presented in NYC next Tuesday), but I also had orientation for Good Mews for their new shelter, which is opening soon, a furniture refinishing project, my birthday, and some other behind the scenes stuff I can't reveal yet but will be made known by the end of the month.
Each evening I've had a list of "3 Things To Get Done", which includes elements from all the various projects, and so far I've kept on task this week.  AND I've made progress on projects. Whew.
First, the Harry Potter POD.  We have our last regular week next week!  Here are the two latest official blocks: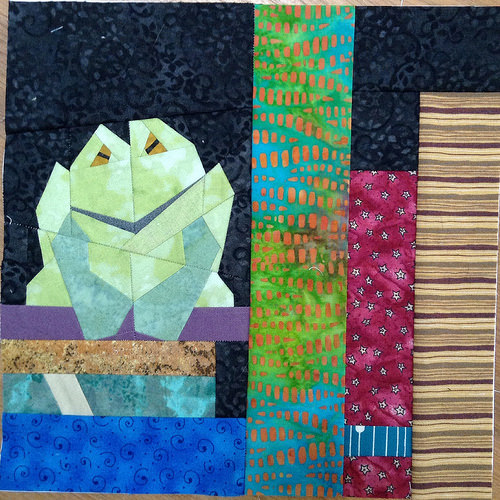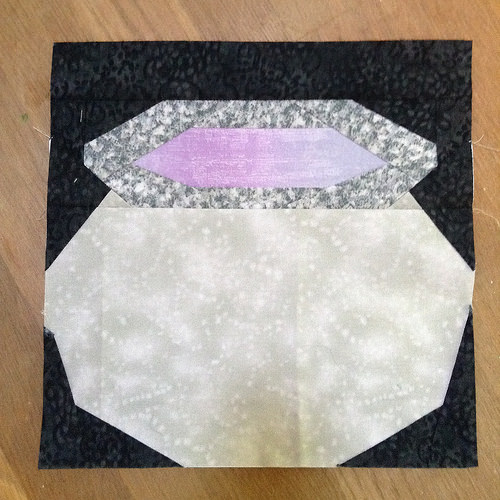 I also finished the MASSIVE Sword of Gryffindor block (with Jett shown for scale):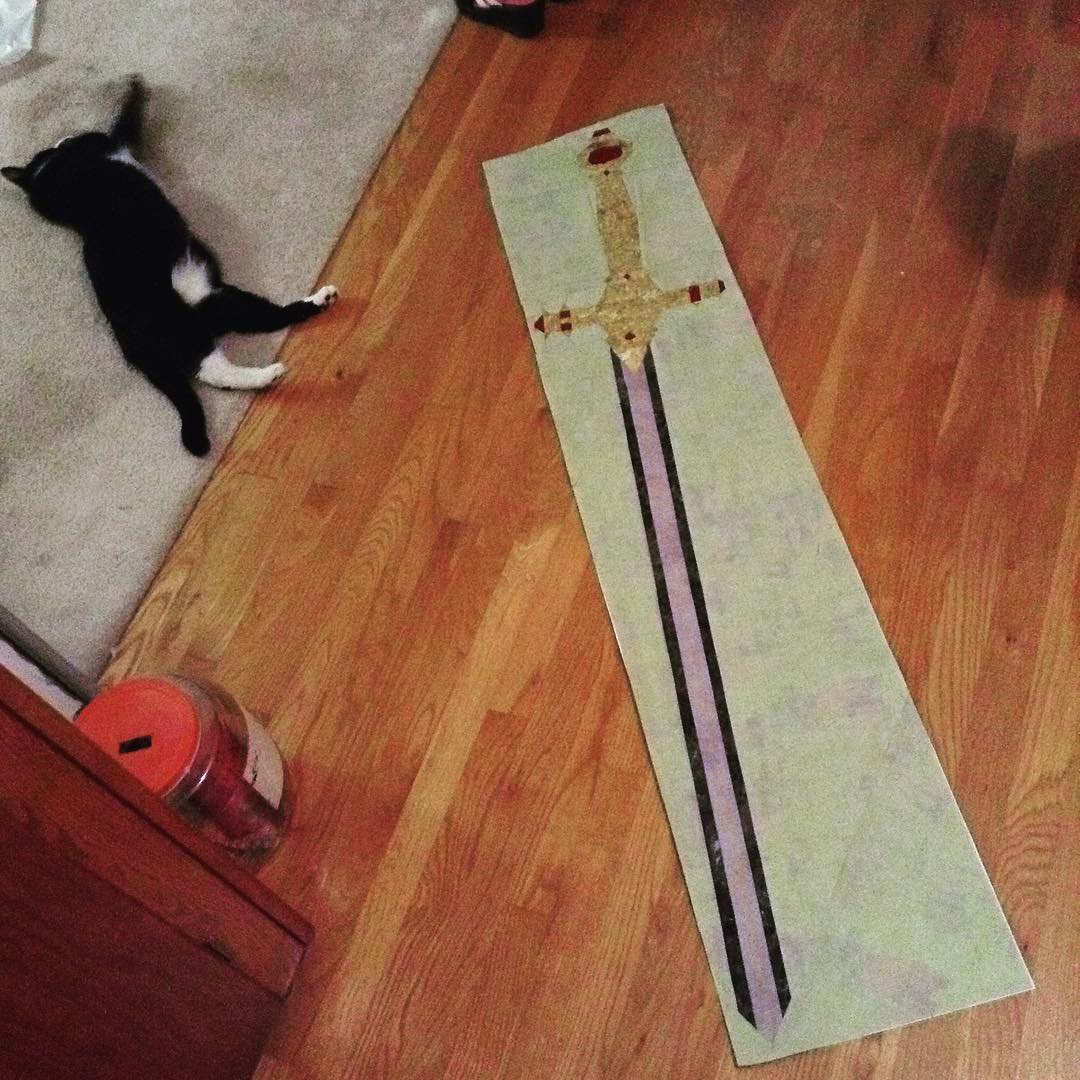 So this week I also need to finish 2 zipper pouches, 1 large block holder,  luggage tags, 6 small coasters, and start a purse. I'm hoping I can get the zipper pouches done tonight, alone with the last bit of furniture stuff.
See more WIPs at Lee's blog!