More good progress this week as I made 5 pillow cases and 6 scrap bags, which really racked up the yardage used.  I also made one more journal cover, and finished the swap project for the East Cobb Quilters' Guild brown bag challenge; I only had to add half a yard from my own stash to finish the project I made.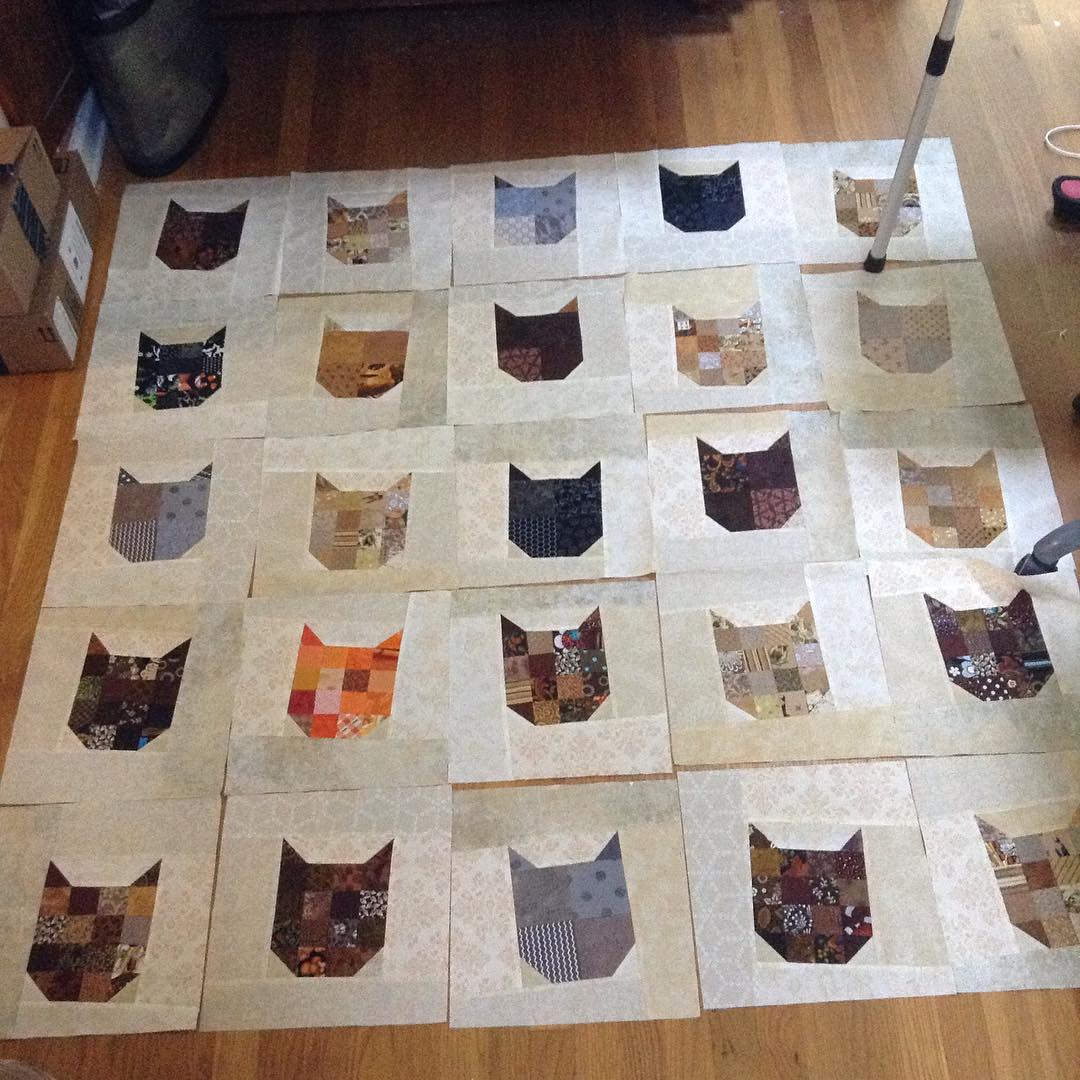 The rest of the week I focused on finishing the quilt top and back for Good Mews.  I had originally planned on a bed size quilt, but then thought with the time allowed I might only get a lap size one done. And then I sat down to sew it and it suddenly to bloomed back up to queen size! The center blocks are wonky-set cat heads.  The top is done, and I'm finishing up the back tonight.
Used this Week: 8.75 yards

5 yd for pillowcases
0.25 yd for journal
3 yd for scrap bags
0.5 yd for swap project

Used year to Date: 170 yards
Added this Week: 0 yards
Net Used for 2015: 

78.5 yards

YTD Used for Charity: 86.25 yards (51% of total used)
See more Stash Reports at Patchwork Times!