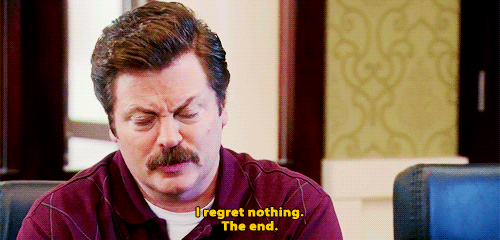 Today, as expected, was the Official Blow Out of The Stash. This day is the reason I try to front load the year with some big quilt finishes.  This day, my friends, is the Super Bolt Sale at Tiny Stitches.
Last year I dipped to negative net usage this same week. This year, I do the same. I regret nothing. Ron Swanson is my spirit animal.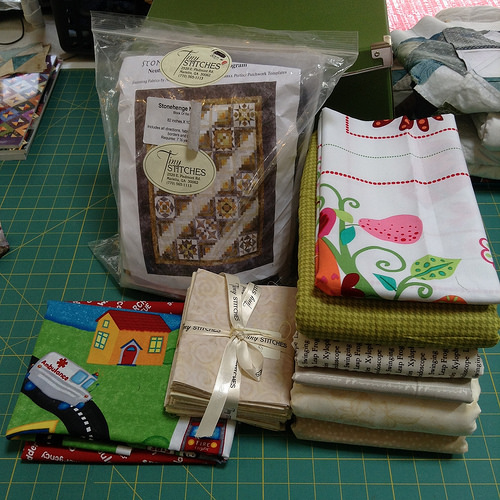 Used this Week: 0.25 yards

Just over a fat quarter for the Carl the Sheep zipper pouch giveaway. Giveaway ends Sunday night at midnight!

Used year to Date: 39.5 yards
Added this Week: 26.5 yards

3.5 yd for 1st Saturday Soiree finishing kit - the blue & white Saturday Sampler blocks I've been doing
15 yd for SuperBolt Sale, including the panel, lime houndstooth, four different neutrals, and a neutral batik FQ bundle from the sale
2 yd for birthday gift for my niece (other fabric above)
6 yd for Jamestown kit with Stonehenge fabric (the large bag in picture above)

Net Used for 2014:

-10 yards

(BOOM)

YTD Used for Charity: 12.75 yards (32% of total used)
See more stash reports at Patchwork Times!
Not included in tally above are the latest sampler blocks for Saturday Soiree and Mum Medallion that I finished: