I'm trying to be mindful and grateful this week as I hurtle toward this work conference at the end of the month that is consuming not only waking but also sleeping hours.  I've been stitching some here and there but haven't made significant progress on much of anything this week, so I'm going to highlight a delightful thank you note I got today.
If you remember the Birdie quilt, I sent it off to the granddaughter of my cousin who is about the same age as my daughter. Now, I didn't think this quilt was ugly by any means, but my contact with this cousin is a bit limited and I just wanted the quilt to go to a good home since I did a lot of work on the feathers and other quilting.
I received this delightful note today, which includes a picture of the quilt and proof that she's indeed quiltworthy: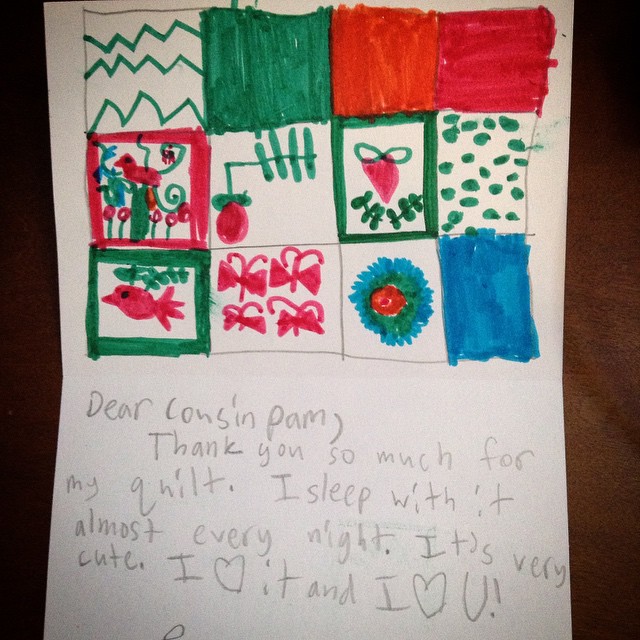 So, that is the bestest thing ever this week.
Check out other actual WIPs on Lee's blog.