This week I'm working on quilting my mom's quilt.  In theory it's a Mother's Day present, but I've already sent off the IOU since I'm not sure the shipping will cooperate with the Sunday deadline, but I think I can get it finished by Sunday.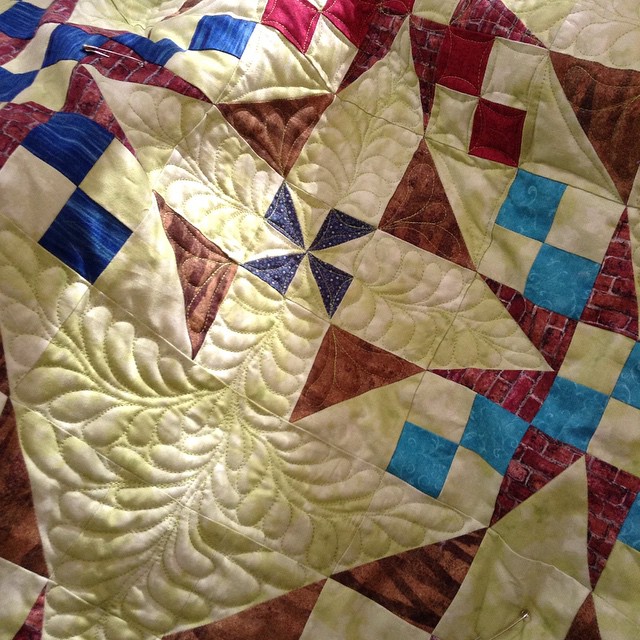 The wool batting is super dreamy and easy to work with.  I always take a deep breath before starting feathers in the quilting, but it seems to be going okay (I'm my own worst critic!) . In the four patches and other units, I'm doing some orange-peel looking quilting.  Not sure of the technical name, but you can see it in red four patch in the upper right of the photo.
See other WIPs on Lee's blog!