I finished quite a few projects this week; my 4 improv pieced blocks for our Modern Quilters challenge, and some journal covers and zip pouches for Wellspring Living recovery house.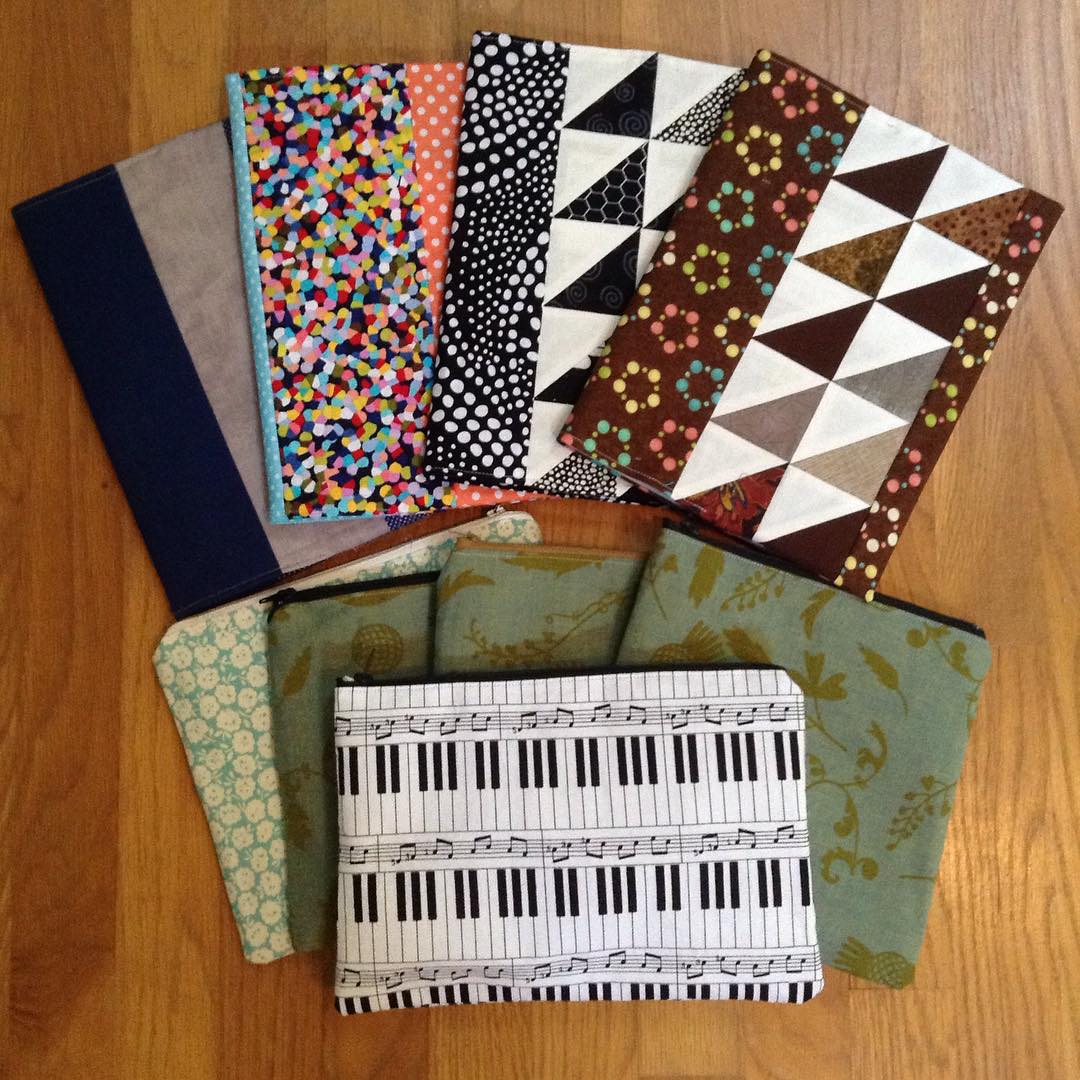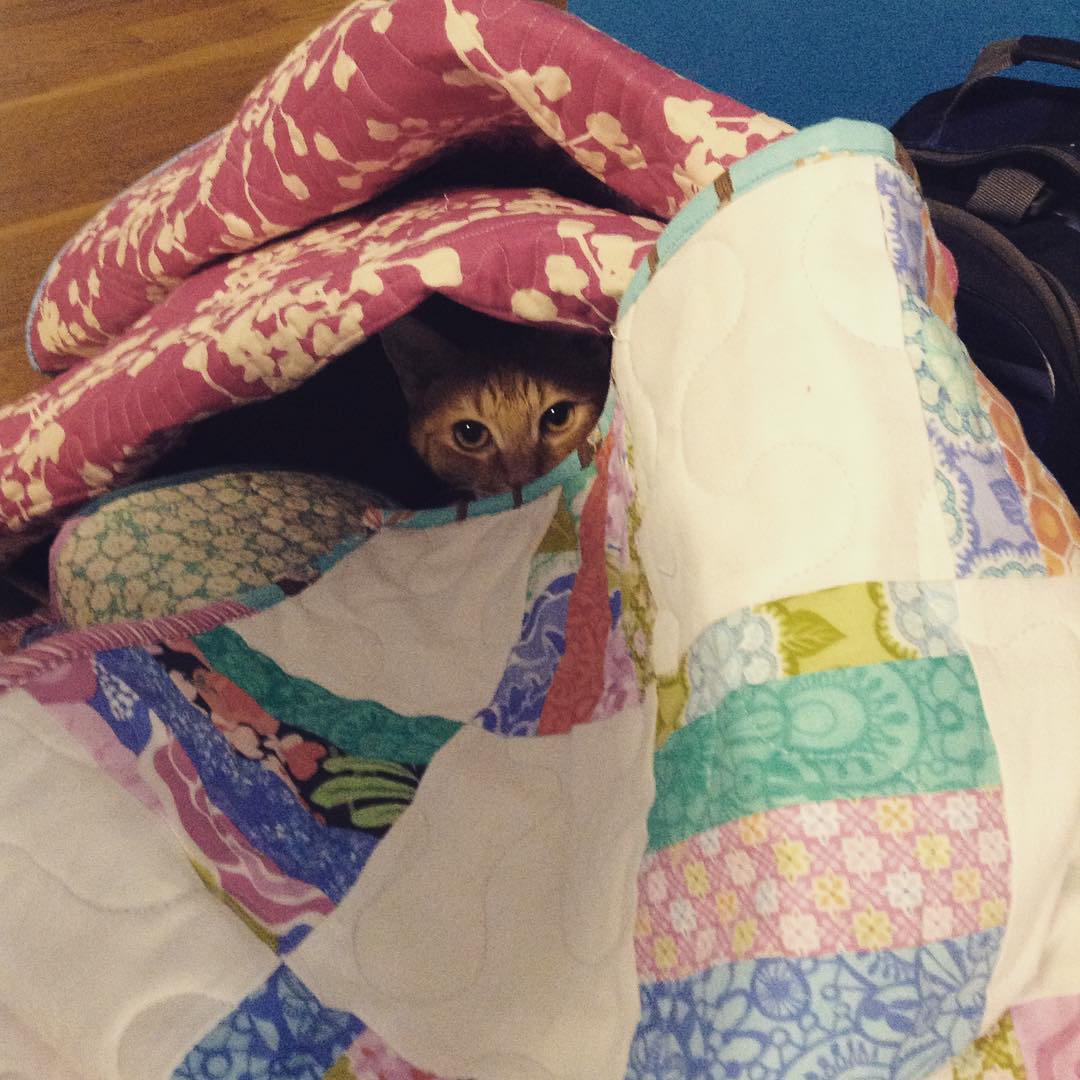 I also made myself new potato steaming bag for the microwave; there was an unfortunate smoldering incident with the previous (!).  I also finished two baby quilts, and a zipper pouch to accompany one of the quilts as a gift.  Nina has discovered these in the "to be washed" pile.
I was also super tempted by a sale at an LQS having a 9th anniversary sale to buy 9 yards, get 9 yards free. However, I have plenty of fabric, and I had to work some yesterday so I wasn't able to take advantage of it. Alas!
Used this Week: 9.5 yards

0.5 yd for AMQG improv blocks
0.75 yd for 4 journal covers
0.5 yd for new potato bag
1.25 yd for 5 zip pouches
2.5 yd for Baby Rail quilt
4 yd for Hugs & Kisses quilt
0.5 yd for Hugs & Kisses zip pouch

Used year to Date: 161.25 yards
Added this Week: 0 yards
Net Used for 2015: 

69.75 yards

YTD Used for Charity: 78 yards (48% of total used)
See more Stash Reports at Patchwork Times!