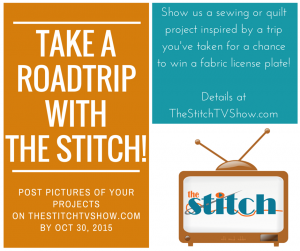 Just a few small finishes this week, despite having a top and back ready to sandwich for a charity quilt.  I whipped up a mini to be reveal on The Stitch October show for our Road Trip challenge. If you've a project to share, you can put it in the linky until Oct 30 for a change to win a fabric license plate like Lynn and I swapped.
My daughter asked for a Doge (aka Shiba Inu) pencil case for school back when it started, so I finally got around to make that for her.  After fusing interfacing to the fabric, I thread painted the doge itself, and then embellished with a black pigma pen to fill it out a bit.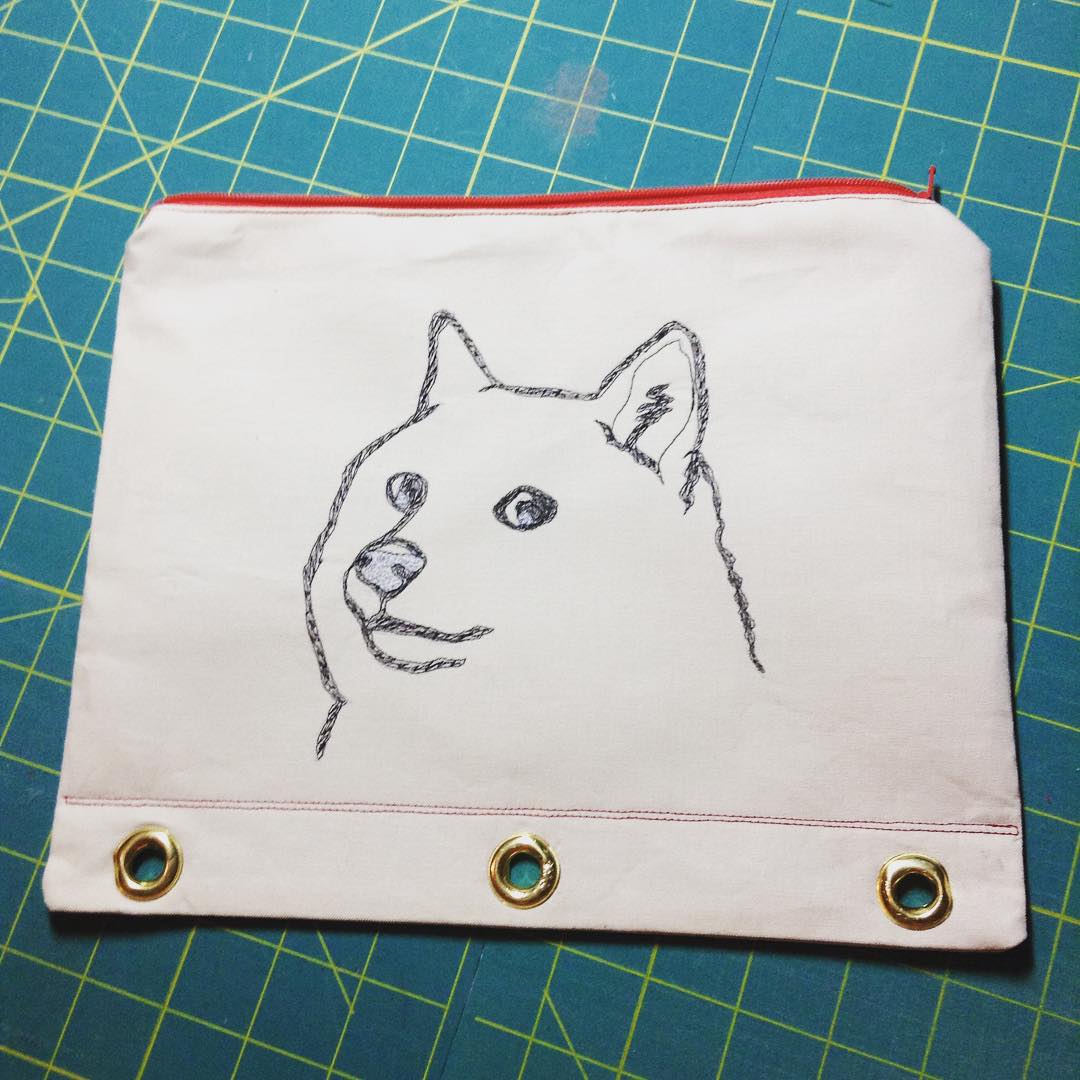 Used this Week: 0.75 yards

0.5 yd for my Road Trip challenge mini for The Stitch
0.25 yd for Doge pencil pouch for my daughter

Used year to Date: 213.75 yards
Added this Week: 5.25 yards
Net Used for 2015: 

110.5 yards

YTD Used for Charity: 121 yards (56% of total used)
See more Stash Reports at Patchwork Times!