Being out of town this week made it difficult to get progress on any big projects, so I worked through some placemats this weekend using leftover bits from other projects. I ended up with 6 placemats finished.  Adding that to some late Sunday finishes from last week that didn't make the Sunday Stash post and some yardage for a test pattern bag gives me 4 yds usage for this week.
While I was at the Chattanooga AQS show on Saturday, I picked up a yard of fabric I earmarked for another bag project (shown in this photo as the top piece in the stack all the way to the right).  You may also note that Morelli is a neutral.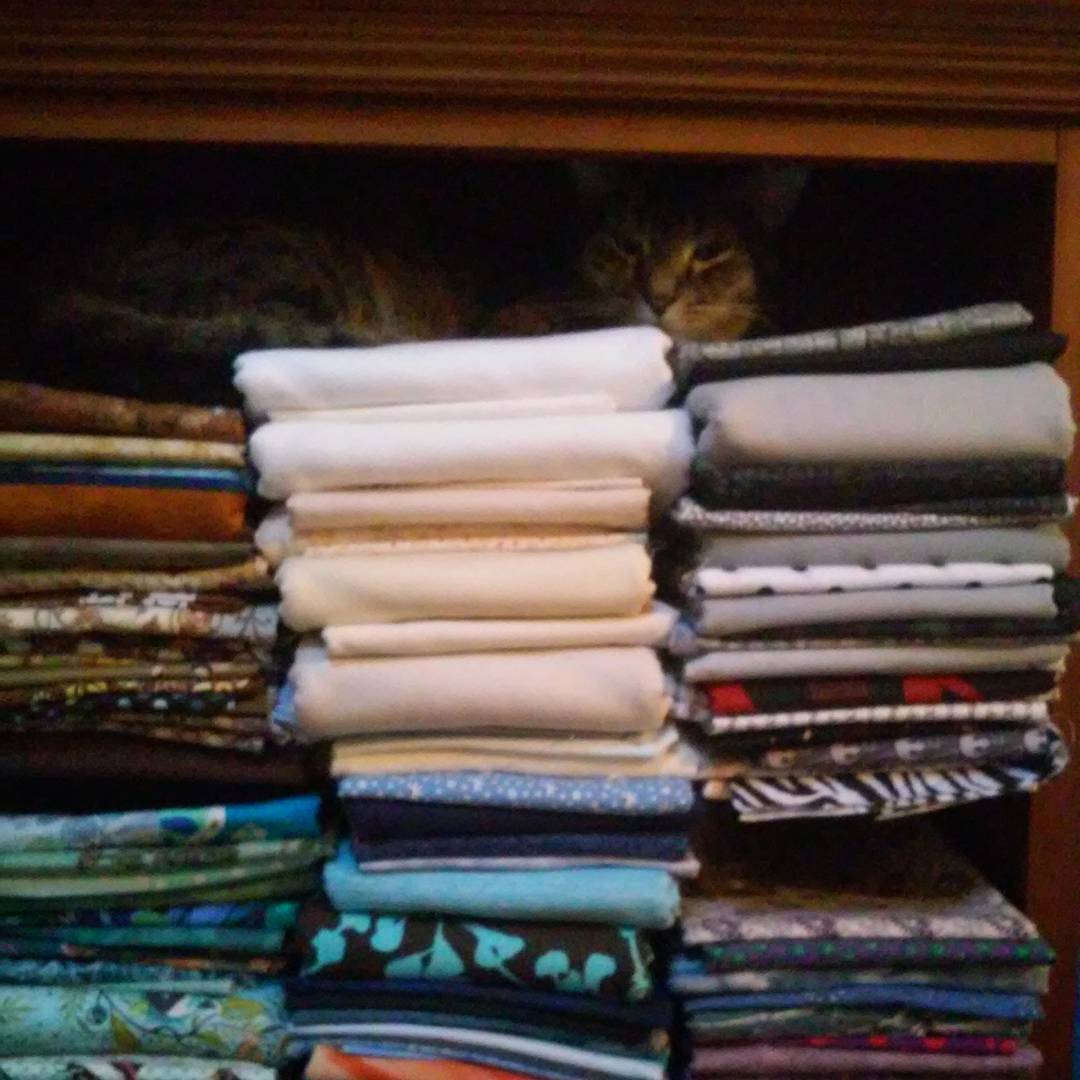 Used this Week: 4 yards

1.5 yd for 6 placemats
1 yd for Good Mews bed covers
1.5 yd for test bag

Used year to Date: 213 yards
Added this Week: 1 yards
Net Used for 2015: 

116.25 yards

YTD Used for Charity: 121 yards (56% of total used)
See more Stash Reports at Patchwork Times!