After about 10 years of owning this fabric, I finally turned it into a quilt. I originally bought it to make something for Brief out of it, but apparently if you wait long enough, you can just make other people and transfer your affection to them! Ha ha, just kidding. Sort of.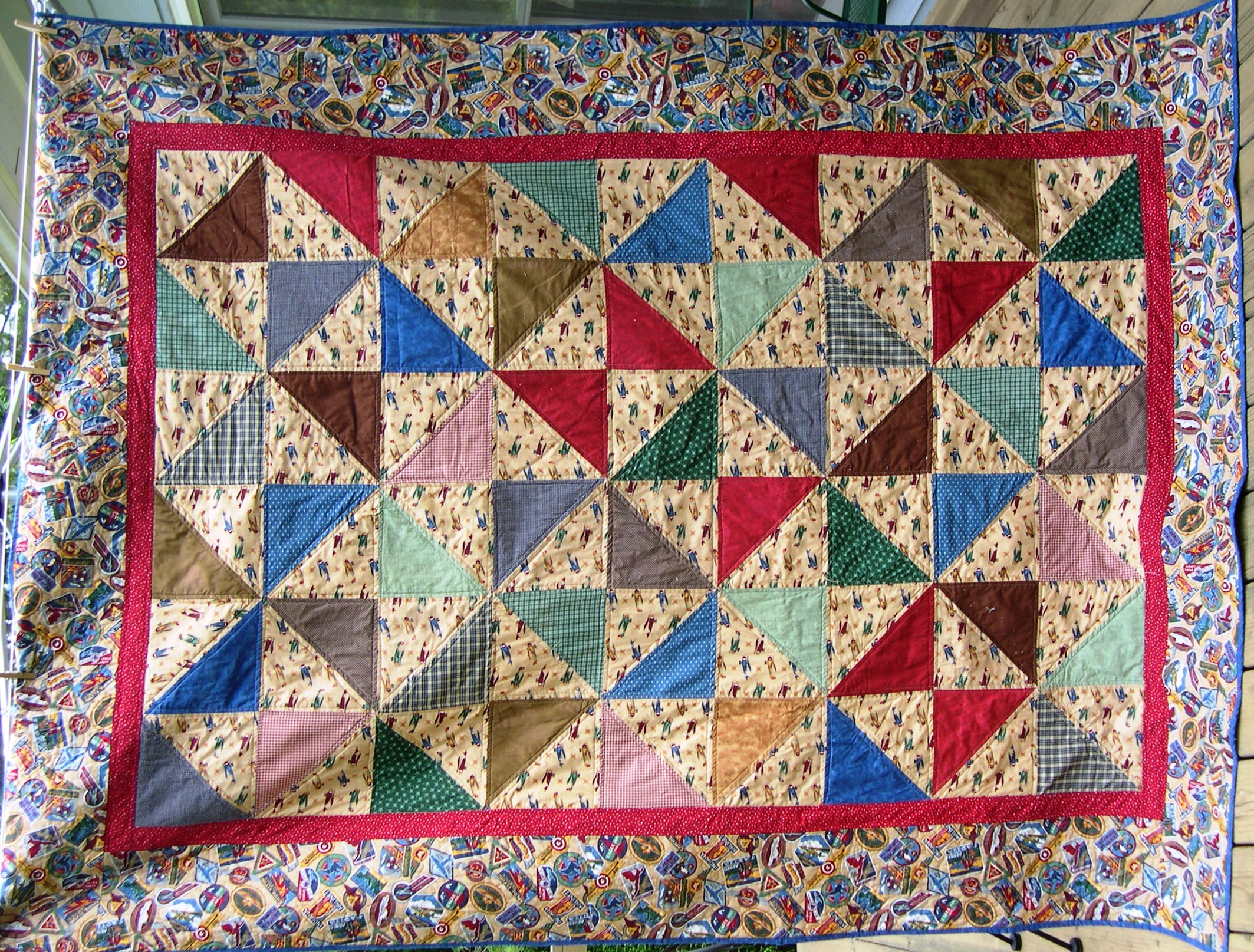 Apparently Flickr is on its period or something, and refuses to show this right side up. And now that I see this in picture form, it's screaming "RED RED RED OMG too much red on that diagonal!" Which just go to show you should always take a picture of your squares laid out before you piece them together to avoid things red diagonal-ness as this.
However, since it's done, I figure 1) it's done and oh well, 2) he's six and won't care and 3) AIRPLANES AIRPLANES AIRPLANES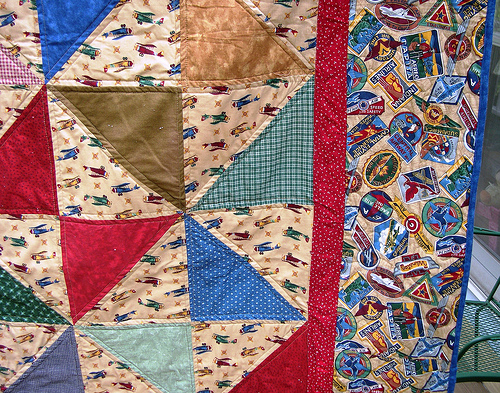 Tiny little airplanes that fly upside down and goofy made up travel stickers. Potentially politically incorrect ones that say "Indiana Airways" and have a profile of an Indian!
And since I've had this fabric for soooo darn long, I've amassed enough coordinating ones to make this entirely from my stash, thereby sticking to my craft diet.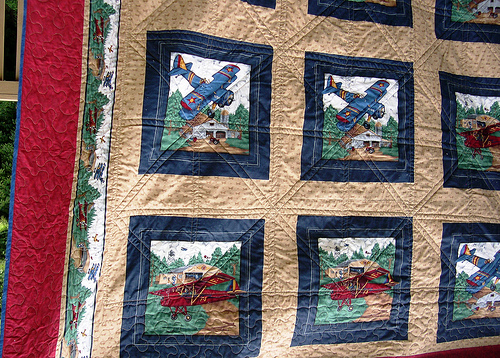 The back is made up pillow panels that coordinate with the prints on the front, which piece together nicely into a big ol' backing. I still have something like 6 or 8 pillow panels left, too, so I'll probably make a baby quilt or lap quilt or something- I bought this lot off of eBay 10 years ago, so you know someone else had insane designs to wallpaper their house with this airplane fabric or something. As I recall it was a very competitive bidding process at the time, but the other person bailed out at $18. Eighteen dollars for what turned out to be 8 yards of fabric. Insane.
Boxer is pleased with it, but just informed me that he likes trains better than airplanes right now. Well, kid, unless you've got another $18 and an eBay bidder ID, you are shucks out of luck.