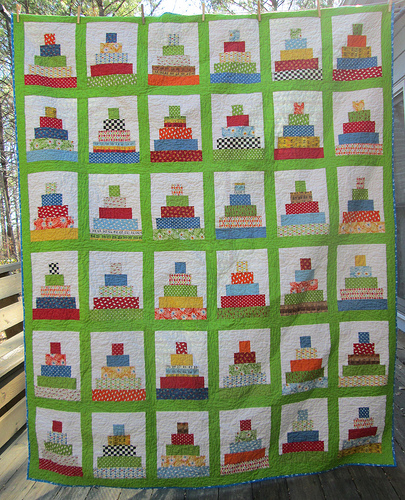 I couple months ago, I tested a pattern for my friend Chris over at Frecklemama called Cut the Cake.  Because Chris is awesome, she actually quilted the top for me and I got it back and put the binding on it this week!
We went with the most recent American Jane line Potluck from Moda for the "cakes".  It's got bright colors in 30's prints reminiscent of feedsacks, and turned out super cute.
This version of the pattern finishes at about twin-size - 72 x 85″.  As I was trying to take pictures the wind kept blowing and turning my clothesline around since the quilt was acting as a big sail.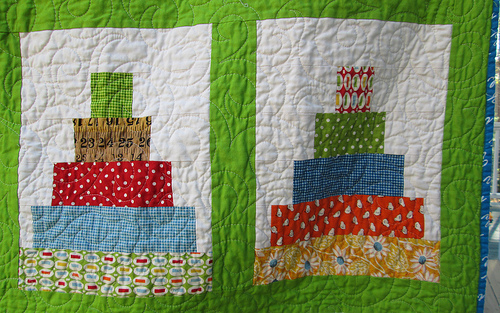 I fell in love with the tiny chicks and yardstick prints in this line, and it worked well with a lime green solid.  Lime green is known as a neutral in my modern quilt guild.
For the back, we found a great text print (not from the same line), and there was enough from trimming the backing to use for the binding, too.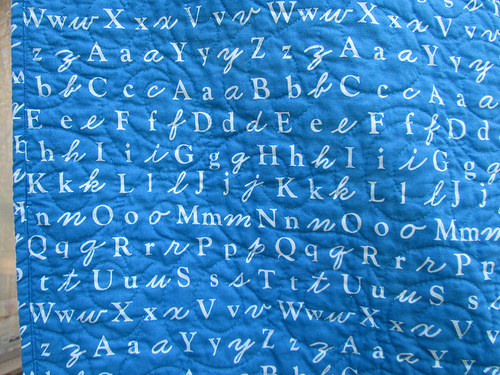 You can find the pattern for sale on Chris' website, or on Fat Quarter Shop.  It uses a layer cake of fabric plus background & sashing, and can be embellished with applique candles or flowers to make it extra festive.