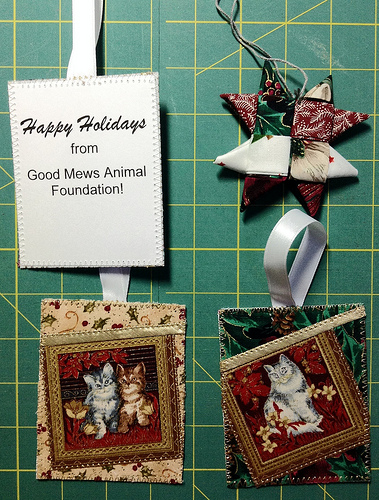 Progress on some small projects this week as I finish up a Christmas gift for my niece, and some goodies for the vet gift baskets for Good Mews. I made 22 hanging tags and 11 folded fabric stars for them to include to thank the vets for their help in providing medical care for our residents.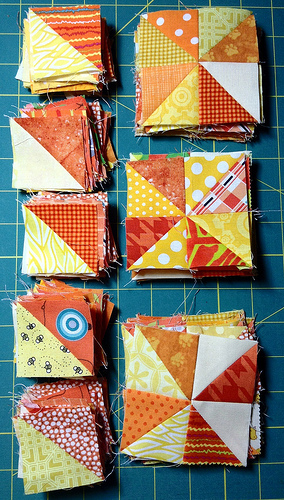 I also finished the 3rd step for Bonnie Hunter's Celtic Solstice, and seem to be able to keep up the progress required for the weekly clues. Whew. So far I'm still happy with the colors, but need to careful of using lighter yellows as they don't have enough contrast with the background I'm using.
I'm just about done with a top for a baby quilt, and also knocked out another 39 units for my parents' quilt.
Used this Week: 2.75 yards

1.5 yd for folded fabric stars
0.5 yd for basket tags
0.75 yd for Christmas gift for niece

Used year to Date: 392.75 yards
Added this Week: 2.75 yards

2.75 for a jelly roll I forgot to include last week

Net Used for 2013: 198 yards (so close!)
YTD Used for Charity: 150.5 yards (38% of total used)
See more stash reports at Patchwork Times!